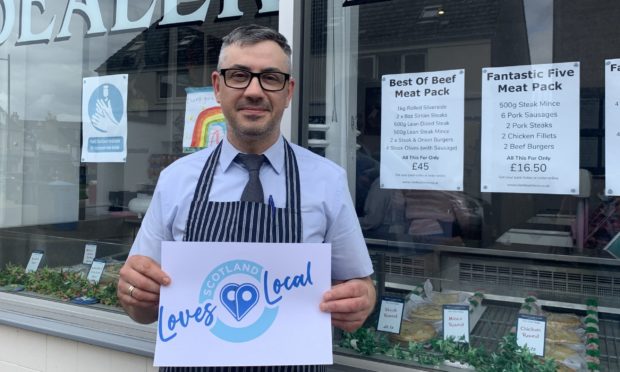 Shoppers across the north are being urged to "think local" and help the economy recover from coronavirus.
Many people during the lockdown have taken to buying their essentials from places near them, rather than travelling further afield as they may have done previously.
The Scotland Loves Local campaign, which is launching today, is hoping to keep this momentum moving forward as restrictions continue to be eased.
It is encouraging people to make the most of businesses close, rather than turning to retail giants or the internet as a first resort.
Phil Prentice, the chief officer of campaign leader Scotland's Towns Partnership (STP), said: "The impact of coronavirus has hit our town centres and local businesses hard.
"Across northern Scotland we need to support them to get back on their feet in a way that recognises we still need to stay safe and follow the public health guidelines.
"By thinking local first, the impact we will have in supporting our economic recovery should not be underestimated.
"These businesses – and the people who run them – are part of the fabric of our communities."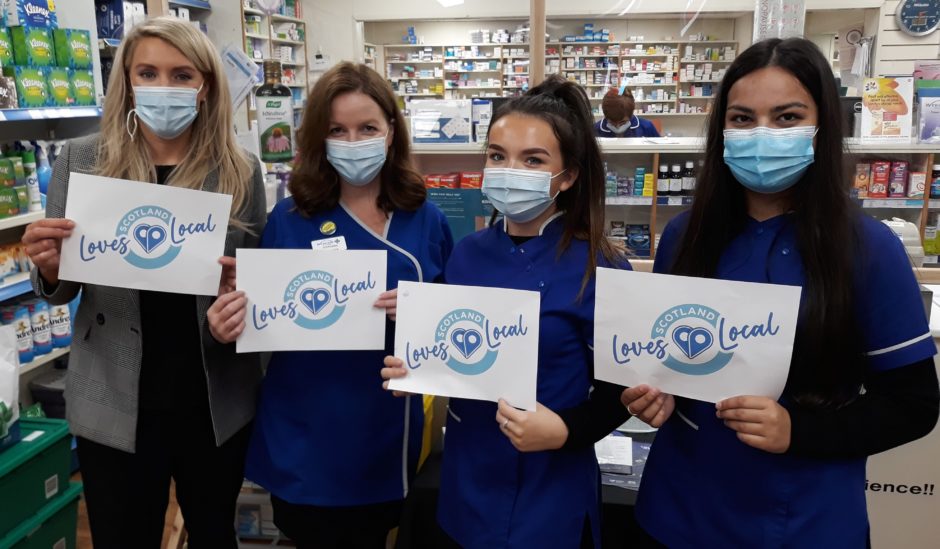 Polling organised by the STP found two-thirds of people across northern Scotland are planning to prioritise local shopping during the lockdown.
With this in mind, Nairn Business Improvement District chairman Michael Boylan thinks the pandemic has brought a "new dimension" to towns.
"Businesses which had been around for generations, but in decline and used by the few in recent years, turned around overnight as people looked to them to step into a space created by our inability to travel," he said.
"The efforts that local shops have gone to has been quite extraordinary.
"In Nairn, we have shops that have moved online for the first time, we have pubs and restaurants that have catered for eating at home and even more going out of their way to deliver.
"Now that the efforts of these businesses have been recognised, it's time to ensure they are around for generations to come by continuing to support them and the many local jobs they create."
Nairn butcher Paul Clark, who works at B Clark & Son on Leopold Street, said: "Covid has been disastrous for many businesses and we are lucky we were able to step in and offer doorstep delivery and make sure that people were still able to get what they needed.
"However, the crisis is not over and what we as a business and others in the town need is for people to continue to shop local. It has never been more crucial than now."
Business organisations in Peterhead and Elgin have been helping entrepreneurs buy PPE, expand their online offerings and find grant funding, to help them better cater to customers during the pandemic.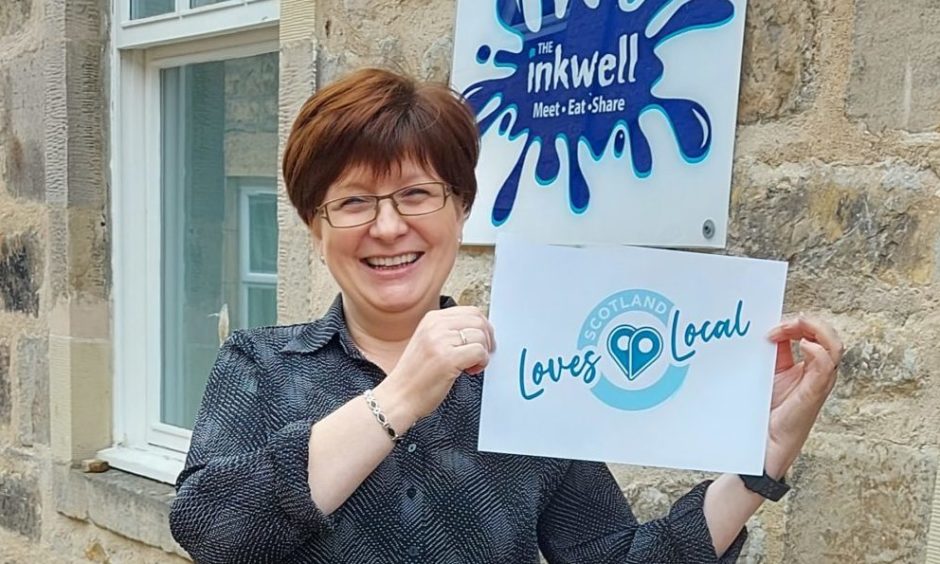 Embrace Elgin chief executive, Gill Neill, said: "It's really important we're all aware of the businesses in our town centre and that we support them.
"I hope this campaign encourages people to do so and that the sense of camaraderie we've seen in our communities continues.
"We have all missed being able to meet family and friends in person for a coffee or glass of wine and our town centres are great places for this."
And Leslie Forsyth, Manager of Rediscover Peterhead, said: "Independent businesses are the future of our town centre.
"We hope the Scotland Loves Local message will help us encourage local people to support them."