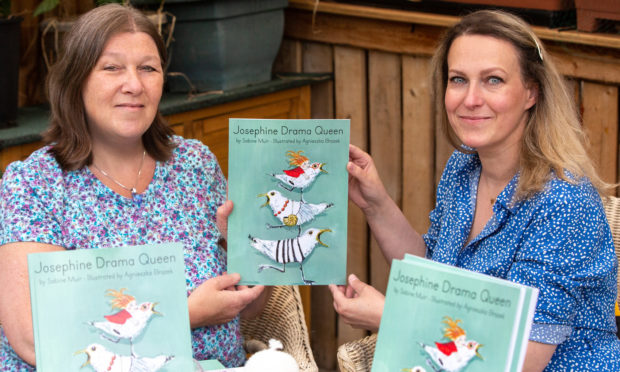 A new children's book about the secret lives of Aberdeen's most famous flying residents has been launched by a Deeside author and illustrator team.
Josephine Drama Queen tells the story of three gulls in the Granite City and their favourite foods to eat – the titular Josephine and her sophisticated tastes, Jack Scruff who has tomato sauce on everything, and Hoolie who prefers stealing people's food to catching fish.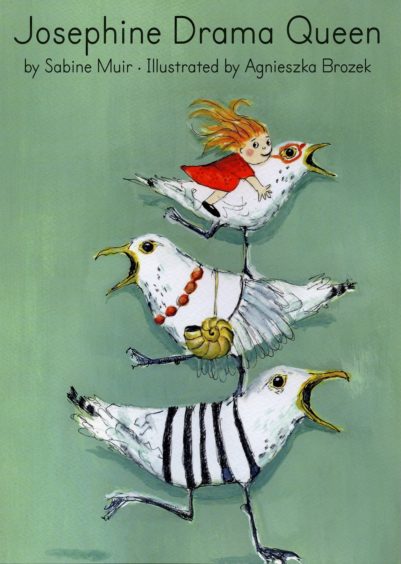 The book, suitable for under-fives and early readers, was created through a collaborative effort between children's writer Sabine Muir, who has worked in Ballater Library for 27 years, and illustrator Agnieszka Brozek.
It is the pair's second picture book, following last year's release "I'm Not That Scary" about a spider called Webster.
Ms Muir said: "Gulls have always fascinated me. You hear such stories about them stealing crisps from shops and snatching food from people's hands.
"I love watching their antics on Aberdeen Beach. One of them was particularly loud one day, screeching much louder than the others.
"It prompted me to say, 'what a drama queen' – and Josephine was born.
"I have a friend called Josephine, so I asked her if she'd mind me using her name, assuring her that it wasn't in any way based on her personality, and she happily agreed.
"The book is dedicated to all the gulls in Aberdeen – some more naughty than others."
Because of the pandemic, the pair launched Josephine Drama Queen online with a video on the Sabine Muir Books page on Facebook last week.
A reading and book signing will be held at a later date at the Waterstones branch in Aberdeen.
Ms Brozek said the unique situation of lockdown had an influence on her work for the book.
She said: "Isolation time is not strange to me. From an artist's point of view, isolation is a natural state.
"However, I have never been under one roof with my three children for this long. I think I need sound insulation.
"It was inspiring, but also a difficult time as working together via the internet is not the same.
"I missed meeting my friend Sabine and doing our promotional work together, especially with children and families, reading our books and watching the children's reactions to the words and illustrations."
The books is available for purchase at Deeside Books in Ballater, or online at www.deesidebooks.com.