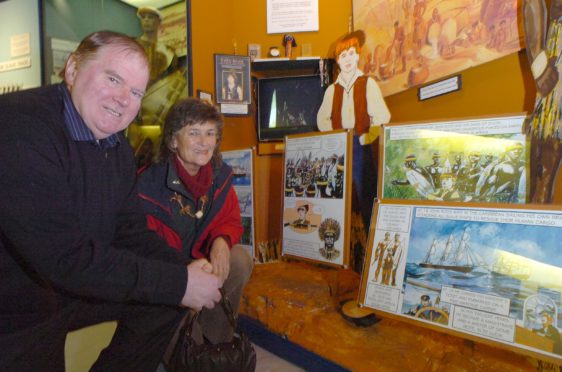 Fraserburgh Heritage Centre is appealing for one of the town's most notable sons to be remembered.
Museum volunteers say the north-east could learn a lot, amidst the Black Lives Matter movement, from Broch-born abolitionist Charles Rawden Maclean.
He had become one of the first white people to meet and befriend the great Zulu king Shaka Senzagakhona, partly thanks to his distinctive red hair, after being shipwrecked at Port Natal.
Raised by the Zulu chieftain for 13 years, Mr Maclean achieved hero status when the settlers at Port Natal were struck down with sickness and lacked supplies and medicines to survive.
In 1827, at the age of 12, he trekked for 600 miles around Africa to raise the alarm and fetch medicine for locals and fellow settlers.
He later became a prominent figure in the West Indies and later Victorian London for his actions in opposing the transatlantic slave trade.
Centre secretary Chris Reid said: "His story is most valid today and it's a fascinating one, particularly with all the education going on around the Black Lives Matter movement and the tearing down of slavery monuments."
In Durban Mr Maclean, later known as John Ross, became something of a folk hero, with roads, schools, statues and a ship named after him.
He died, aged 65 and bankrupt, when his ship the SS Varne hit rocks in near Southampton where he was buried in an until-recently unmarked paupers grave.