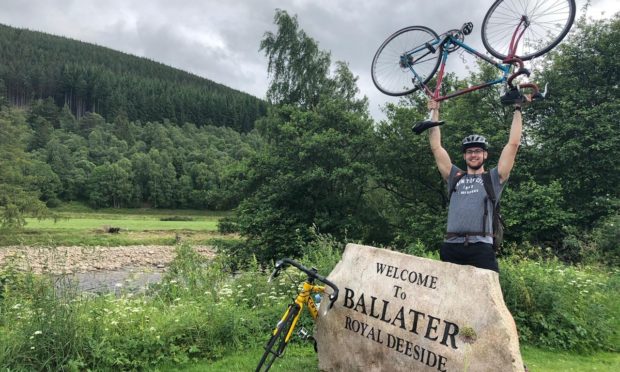 A 20-strong team of cyclists have been racking up the miles to raise funds for Alzheimer's Research UK.
Jake Hardie and Hayley Smedley, both from Aberdeen, set up the team of avid road cyclists and beginners, aiming to cover 18,000 miles and raise at least £1,500.
The team will average 105 miles a week, taking in much of the north of Scotland, in an effort to beat the current world record set by Mark Beaumont.
Stacy Rowan, Scottish regional fundraising officer at Alzheimer's Research UK, said: "We're so grateful to Jake, Hayley and the whole team for supporting Alzheimer's Research UK. Dementia affects a significant proportion of the population – one in three people over 65 in the UK will die with some form of the condition.
"Fantastic fundraising efforts like this will help us to make life-changing research breakthroughs for people with dementia."
There are currently 850,000 people living with dementia in the UK, and this number is expected torise to more than a million by 2025.