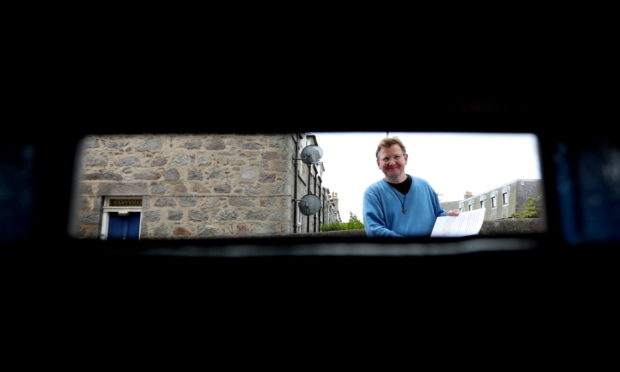 Determined to keep every parishioner from feeling isolated, Aberdeen minister Markus Auffermann has been going the extra mile during lockdown.
The Woodside Parish Church stalwart has frequently been sending e-mail updates to his members, keeping them up-to-date, and making regular phone calls to check in and see how people are doing.
But many in his parish do not use a computer at all and often still prefer a landline to a mobile phone – if they even own one.
So every week, Rev Auffermann copies out his Sunday sermon, prayers and intimations and hand-delivers them to 50 homes nearby.
Without his weekly drop-offs and brief in-person visits, the minister says these people would have "completely" lost out on communicating with their church during lockdown.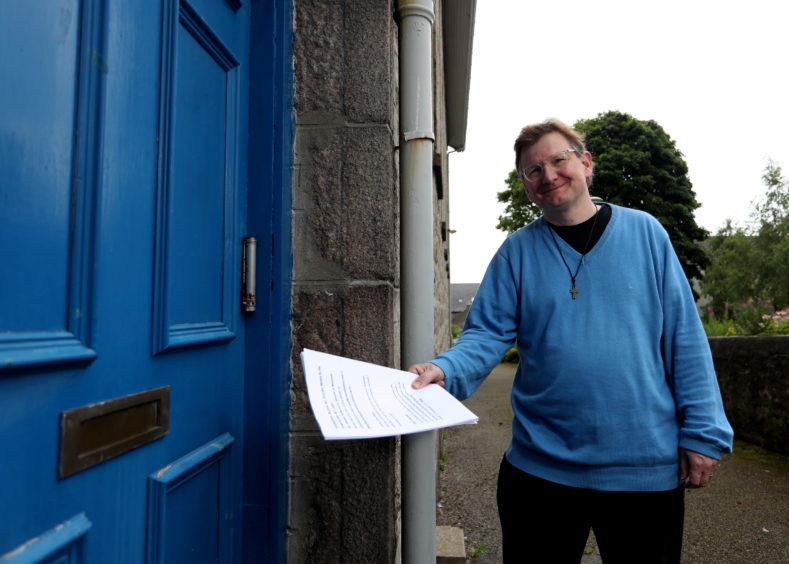 And with worship across the world being increasingly taken online with live streams and video-conferences, he is warning others not to forget about the "good old-fashioned way" of connecting with others.
"There is nothing wrong with using and finding new ways of communication, mission and outreach, as some are very helpful and successful," he said.
"The downside to this development seems to be that more and more church folk get obsessed with all this.
"They get sucked in to the hype and realm of cyber-space and virtual reality and, by doing so, lose touch with real, personal 'in-person' relationships – particularly with those who still prefer to receive a card, letter, phone-call or – if by now possible – personal visit."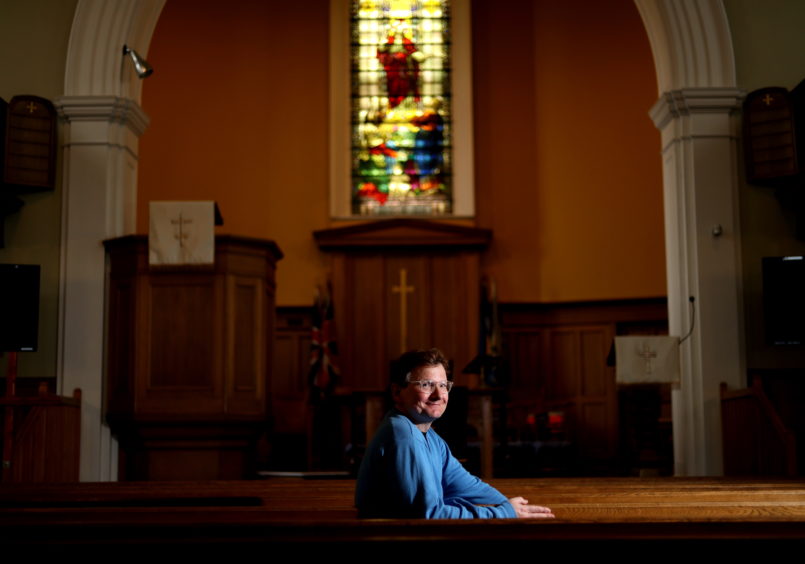 Rev Auffermann has also been paying regular visits to his local Instant Neighbour food bank and the Printfield Community Project.
And before broadcasting was affected by the pandemic he, and other members of his church, would record a weekly one-hour radio show on community broadcaster Shmu.
He added: "The new ways of communication are still not for everybody.
"In our haste and hype of becoming online and YouTube churches we, as the Kirk, forget that there are still very committed, faithful, loyal and long-standing members out there who need and also still want to be reached in the good old-fashioned way of personal contact, and they rightly deserve it."
A Church of Scotland spokesman said: "The global crisis has brought to the forefront how modern technology can be used to bring people together but this is an additional benefit on top of more traditional ways of keeping in touch with each other which are as helpful as they have always been.
"Churches have been working hard to reach out to people of all ages and it has been really heartening to see the range of different ways, some old and some new, that have been used to spread the Good News and provide comfort and reassurance during difficult times."
'For every problem, we believe there is a solution'
While many existing groups have looked to new methods of communication to expand their reach during lockdown, others are starting out for the first time.
This afternoon, Scottish Congregational Fellowship ministers from across the north-east will hold the first service of a new church.
Rather than meeting in person however, worship at Law Congregational Church will be conducted purely through telephone voice-conference.
At 2.30pm Anne Robertson from Danestone Congregational Church will induct Dundee pastor Malcolm McKay to be its new minister.
Others from the organisation's sister churches in the north-east will also participate in the service.
The congregation will be based in Dundee, and decide where to put down roots with a physical location at a later date.
Rev Andy Cowie of Woodside Congregational Church in Aberdeen said: "The lockdown makes it problematic to hold an inaugural service and the induction of a new pastor.
"But the church is about hope and for every problem, we believe there is a solution."
For information on how to dial-in to the telephone service, contact Rev Cowie on 07715 279478.