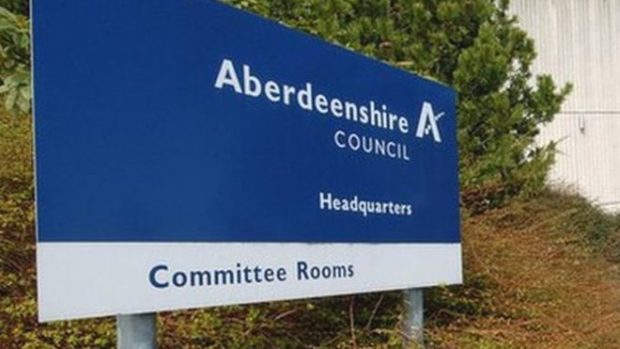 Aberdeenshire Council has been ordered to apologise to a family for failing to investigate their bullying claims.
The Scottish Public Services Ombudsman (SPSO) was asked to investigate after a parent complained the local authority had failed to take appropriate action in response to reports of bullying of their two children at a north-east primary school.
The parent claimed their complaints were not investigated appropriately and the council denied that many of them occurred.
The SPSO – which handles complaints about public services across Scotland – said it had been a "difficult" situation for everyone involved.
However, they found that Aberdeenshire Council had not always properly logged incidents and ordered the authority to apologise to those involved – including the children.
In their decision, the SPSO stated: "We also found that on some occasions, though the school investigated incidents, they did not communicate with C [the parent] regarding the investigations.
Our July newsletter is available now! Follow the link below to read about our latest findings, an update on INWO and our new guidance relating to complainants with vulnerabilities – https://t.co/vmaAzFV6j1 pic.twitter.com/F7Agk5iaYi

— Scottish Ombudsman (@SPSO_Ombudsman) July 22, 2020
"Finally, we found that there appeared to have been several reports of incidents where there was no evidence they were investigated.
"On this basis, we were unable to conclude that the council had taken action in line with their anti-bullying policy and we upheld this aspect of the complaint."
The apology was due to "the failure to appropriately investigate and record allegations and incidents of bullying."
Last night, Aberdeenshire Council promised to take action in light of the findings.
A spokeswoman said: "We note the findings from the Scottish Public Services Ombudsman for this case and agree that all incidents should be logged appropriately.
"To address any form of bullying, it is important to engage with parents and provide support where needed during the investigation process.
"We will take the recommendations made in the rulings on board and take the necessary actions."
Under the local authority's anti-bullying strategy, "all children and young people have the right to learn in an environment that is free from bullying."