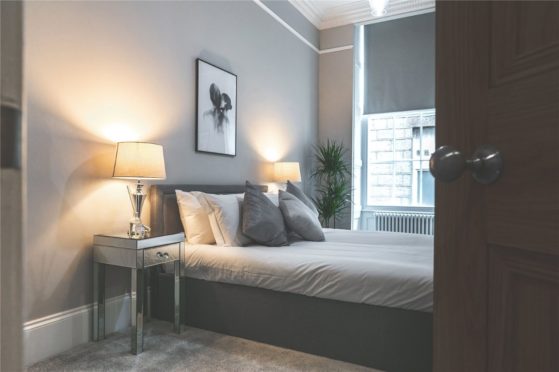 Developers say their transformation of old offices in Aberdeen into luxury flats will bring "European-style" living to the city centre.
Six high-end apartments above 139 Union Street, above the Nationwide building society beside the Back Wynd Stairs, will go on the market this week, having been converted.
It is the second scheme by developer, City Restoration Project, who also renovated 148 Union Street in 2018.
The move is part of an Aberdeen City Centre Masterplan blueprint approved in 2015. An important part of the project is the aspiration to create more housing in the heart of the Granite City to turn around its flagging fortunes.
Councillor Marie Boulton, chairwoman of the city's planning and development committee, said it was the scheme's ambition to "deliver high-quality city centre living".
She added: "I am delighted to see the excellent redevelopment of the upper floors of Union Street.
"The attention to detail of the historic features and the high quality finishes is exceptional – and this certainly marries with the vision we see for the city centre going forward."
City Restoration Project, led by brothers Dean and Darren Gowans, has been working for almost a year to turn the premises into one and two-bedroom homes.
Darren Gowans said the brothers, who also run Gowan Property Investment, are "actively seeking similar sites for development".
He added: "City centre living – giving people entertainment, leisure and work on their doorstep – is a growing trend in most UK cities.
"The character and charm of Union Street buildings is now being enhanced by major investment in projects like Union Terrace Gardens and the Art Gallery, so Aberdeen has as much to offer in this space as anyone else."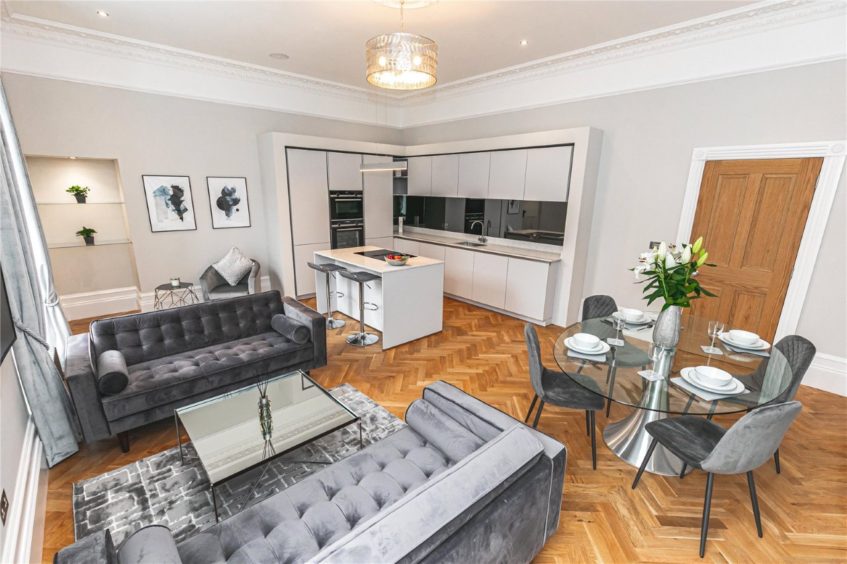 Russell Borthwick, chief executive of Aberdeen and Grampian Chamber of Commerce, said: "Successful city centres are those that once again are places that people want to go live, work and spend leisure time.
"The developers at 139 Union Street have done a superb job, sympathetically fusing the old with the modern to create great living spaces with exceptional views right on our main street."