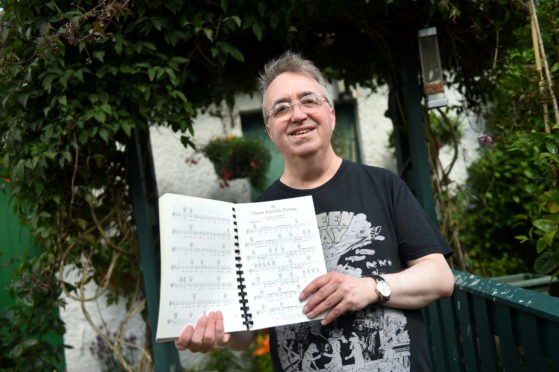 A musical north-east councillor has played over 1,200 tunes on his piano to entertain locals through lockdown.
Peterhead South and Cruden councillor Stephen Calder has been uploading videos for the past four months, taking requests from residents.
"It's also helped keep me going through lockdown," he said.
"I've played piano since I was 14 and performed at several different shows over the years.
"I have to keep track of all the songs I've played when I get requests now.
"Depending on what else I have on, it's something I spend hours on every day.
"Music is just tremendous for lifting people's spirits."
Each day Mr Calder has been playing between 15 and 20 tunes, taking requests from people across the north-east and sharing the videos on Facebook.
He said: "I've played all different types of songs such as 'Thanks for the memory' and 'Too marvelous for words'.
"It's been really touching, especially when I've been asked to play a song that's important to someone.
"I've got shelf loads of music at home that I've never used before. Now that I've started this, it's something I might continue doing after lockdown."
Many have shown their appreciation by leaving words of encouragement on Mr Calder's videos such as "bonny tune" and "love it".
In addition to the daily music videos, Mr Calder has also been doing a name the tune style video "for a bit of fun".