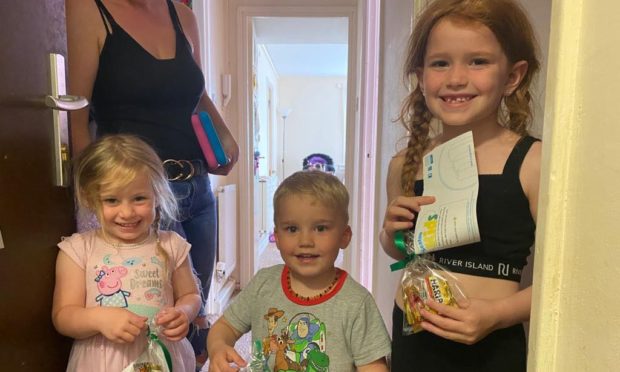 As the building work has progressed, members of the Seaton Community Church Group have also been keeping some of the Granite City's most vulnerable children fed.
Under the stewardship of Pastor Barry Douglas, the dedicated team have delivered hot meals to youths in Seaton for the past eight years.
That mission has been more important than ever during lockdown.
Funding from the Lord Provost's charitable trust and other charitable bodies has enabled the group to deliver over 300 meals each week to those in need of additional aid.
Mother-of-four Marie Edwards is among those who have been helped.
She said it had been a "huge" relief to have access to the scheme as lockdown began.
"At the beginning of lockdown I was really worried about how we would feed everyone," the 26-year-old said.
"My partner was working away and I could see that so many people were struggling to get food together.
"It was such a relief, and made everything so much easier, that Barry and the team were able to bring meals round for lunch.
"At the time we had no cash saved for meals and this extra helping hand meant so much to us all.
"It was nice for the children as well, as they got so excited when people came around."
Like many others, the Edwards family became involved with the scheme through attending activities put on by the community group.