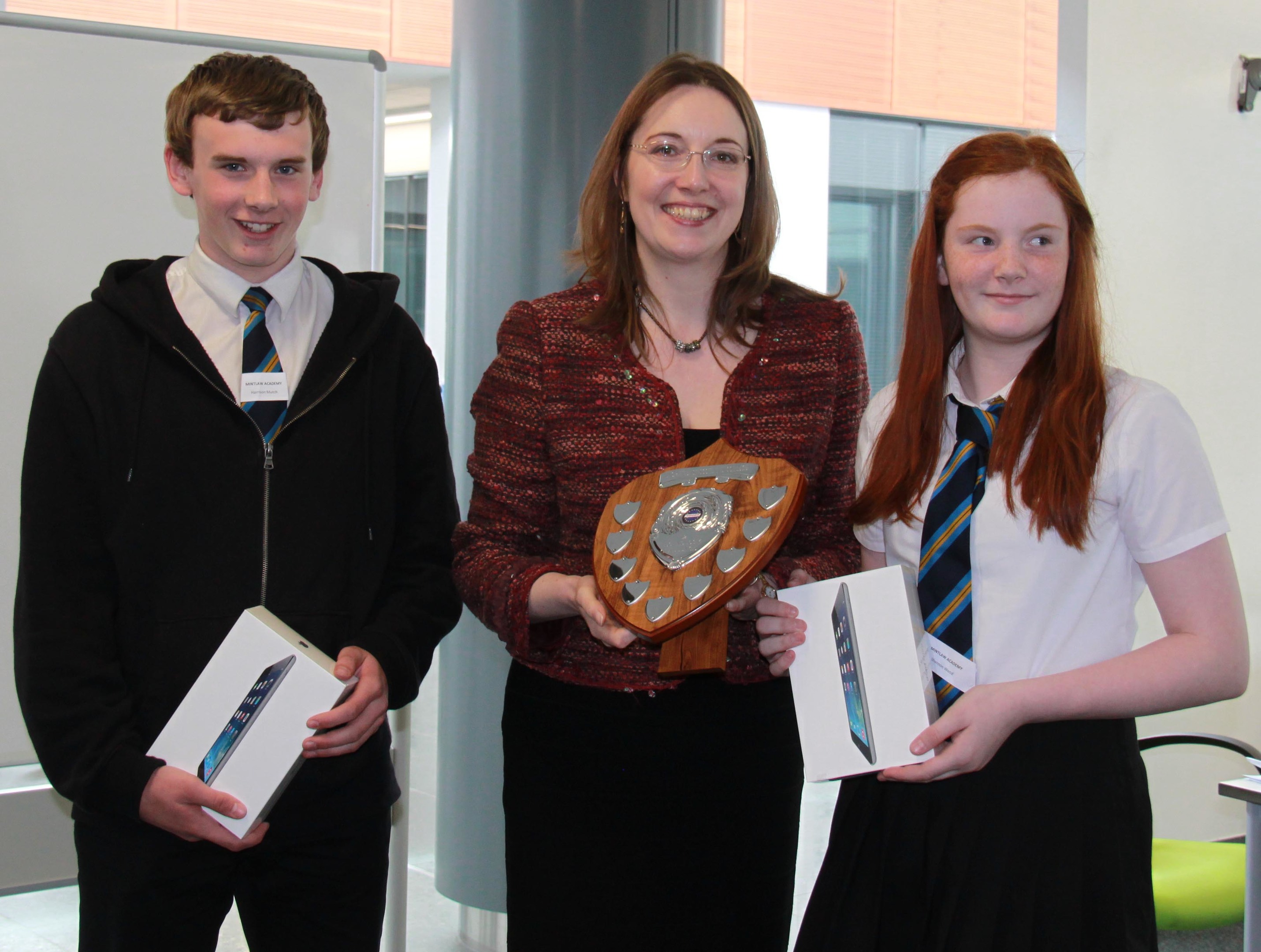 Pupils from a Buchan secondary school have been named best of the best in an annual engineering competition.
Seven teams from across the north-east battled it out in the S2 Technology Challenge at the North East Scotland College.
First place went to Mintlaw Academy's Harrison Mutch and Shannon Wood, with the runner-up prize going to Ellon Academy.
The winners received an iPad Mini from local MP Eilidh Whiteford.
The final followed local heats, with the top boy and girl from each school going forward.
Youngsters competed in seven different challenges, all based around skills for engineering and covering topics such as communication, pneumatics, measuring, survival safety and tool assembly.
Depute Principal of the college, Paul Sherrington said: "This competition is an example of how schools, further education and industry are working in collaboration in the north-east of Scotland.
"Pupils have the opportunity to learn a little more about the energy sector and decide if this is an area they wish to pursue ahead of choosing their S3 subjects for the following year."
The S2 Technology Challenge has been running for more than ten years and is aimed to raise awareness of the skills shortages in the energy industry and encouraging young people interested in a career in engineering.