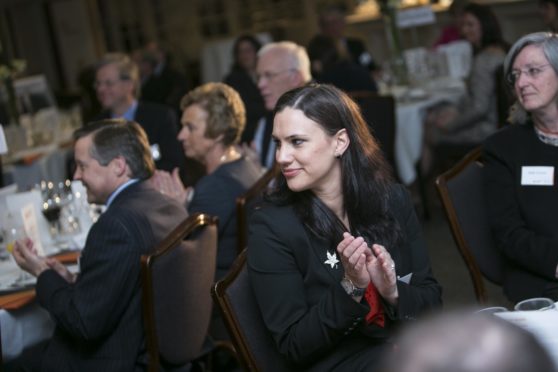 When Helen Wray took on the job at charity Foundation Scotland, it was only meant to be temporary.
But she immediately took to the role, determined to play her part in tackling the poverty around the country by considering grants to needy communities.
Seventeen years on, the former Aboyne Academy pupil is a driving force behind a new fund which has proved a "lifeline" to hundreds of charities during the coronavirus pandemic.
Foundation Scotland, launched in 1996, provides a source of funding to community-led projects and work to create "confident, thriving and resilient" communities.
They have staff on the ground across the country, from Aboyne to Caithness and the Central Belt, to ensure they reach all areas, particularly the rural ones.
When coronavirus hit, the Response, Recovery and Resilience Fund was launched to meet the needs of smaller groups in need and has already distributed more than £3.2million to communities.
In the first wave of awards,  a young north-east family left penniless after escaping an abusive relationship were given support, while a grant was also given to allow a vital Highland community food larder to be restocked.
Proud to support @MCHLN44 during the pandemic. Great article by @PJ_Aberdeen covering this story and the organisationhttps://t.co/VKe758XItJ

— Foundation Scotland (@FoundationScot) May 28, 2020
It re-opened for applications again last week.
Mrs Wray, as head of programmes for the charity, oversees the fund and is now urging others to continue supporting causes in their time of need.
She believes that growing up in Torphins helped instill a sense of community spirit that shaped her future.
She said: "I loved growing up in Torphins. As a kid you have so much freedom and space to explore and have and have fun.
"It was such a nice environment – people looked out for each other.
"Knowing all your neighbours means you couldn't get away with much, however."
But by the time Mrs Wray reached 18 she swapped village life for the "bright lights" of Glasgow to study social sciences at university.
Thanks to your donations to the #NETCoronavirusAppeal @FoundationScot has funded Building Bridges in Edinburgh who are providing 50 Halal & vegetarian meals twice a week to vulnerable families & individuals in the Edinburgh/Leith area.

If you can donate: https://t.co/nIRZOkXJoo pic.twitter.com/rpiytJQnRw

— National Emergencies Trust – #NETCoronavirusAppeal (@NatEmergTrust) August 6, 2020
After a brief spell travelling, she moved home to the north-east and began work in the oil and gas sector.
But at 24, she returned to Glasgow with her husband and began a "temporary" job in the newly-opened Glasgow office of Foundation Scotland.
"Seventeen years later, I'm still there," she said.
"I got quite taken by the work and began to really enjoy it as no day was ever the same – and there were a huge variety of applications for funding, some really heartbreaking ones.
"I think I was in a bubble before – I thought Scotland was this progressive place – but had started to realise there was some real poverty and disadvantage. It was really eye-opening."
She was so inspired by the work that she embarked on a masters in grant making, philanthropy and social investment so she could boost her skills at work.
Shortly afterwards, Storm Frank hit and Mrs Wray found herself directly helping those in her own home community of Deeside.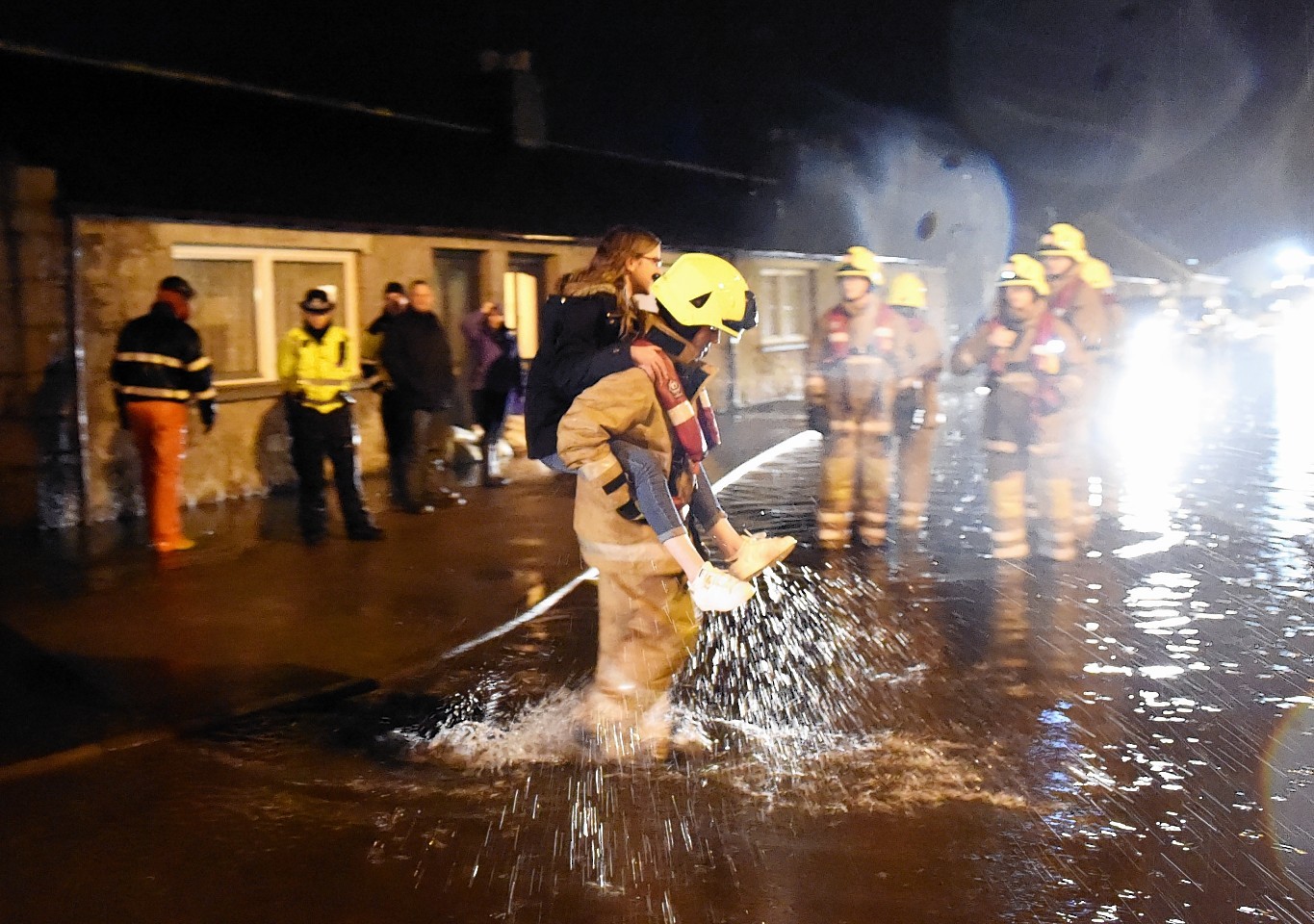 Houses, businesses and roads were washed away when the River Dee burst its banks in December 2015.
In response to the chaos, Foundation Scotland set up a Flood Recovery Fund to relieve hardship across Scotland caused directly or indirectly by the storm damage and flooding.
And for Mrs Wray, the applications rushing in pleading for support were of an incredibly personal note.
She said: "It was an incredibly interesting fund to work on. My family is still in Torphins but were luckily safe from the flooding.
"But I still knew a lot of people whose houses had completely flooded – I was hearing terrible stories from friends and seeing so many applications from close to home flood in.
"It was heartbreaking – but I'm so glad we made sure the fund was available. It was our first foray into emergency response – normally its not something a community foundation would do. And it's led to the work we do now."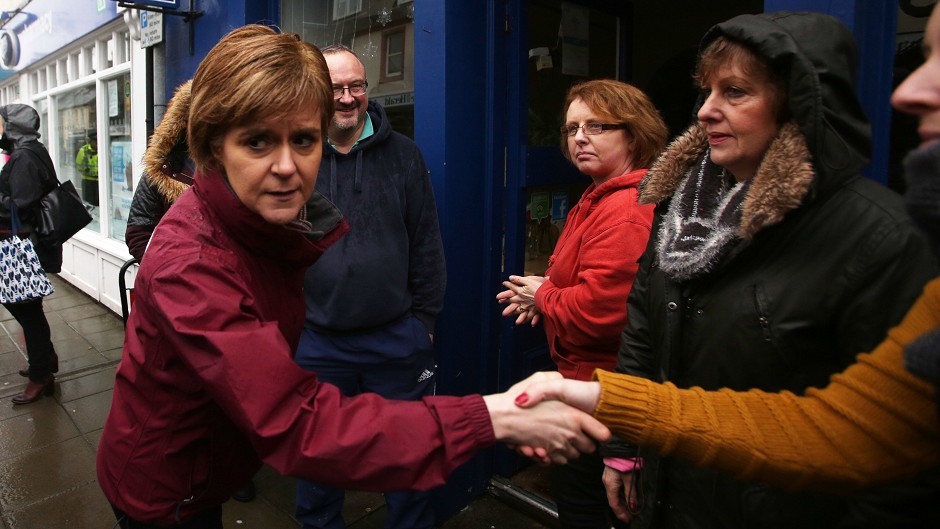 The Response, Recovery and Resilience Fund has been a lifeline for charities and community groups during the pandemic  – offering grants of between £1,000 and £5,000.
The Grampian Society for the Blind was awarded more than £1,000 to deliver support services, while a £4,300 award has allowed the Libertie Project Limited charity to create 125 creative activity boxes for vulnerable families in Inverness.
In Moray, the Dufftown and District Community Association received £5,000 to set up a new foodbank.
A 72-hour turnaround meant that these groups who desperately needed funding to ensure their future could get the funding in a matter of days.
The fund has a renewed focus on recovery, aiming to assist organisations who require vital support to plan ahead to continue their operations in the "new normal", re-establish or re-design their activities to comply with new regulations impacting on their services whilst still meeting the needs of their community.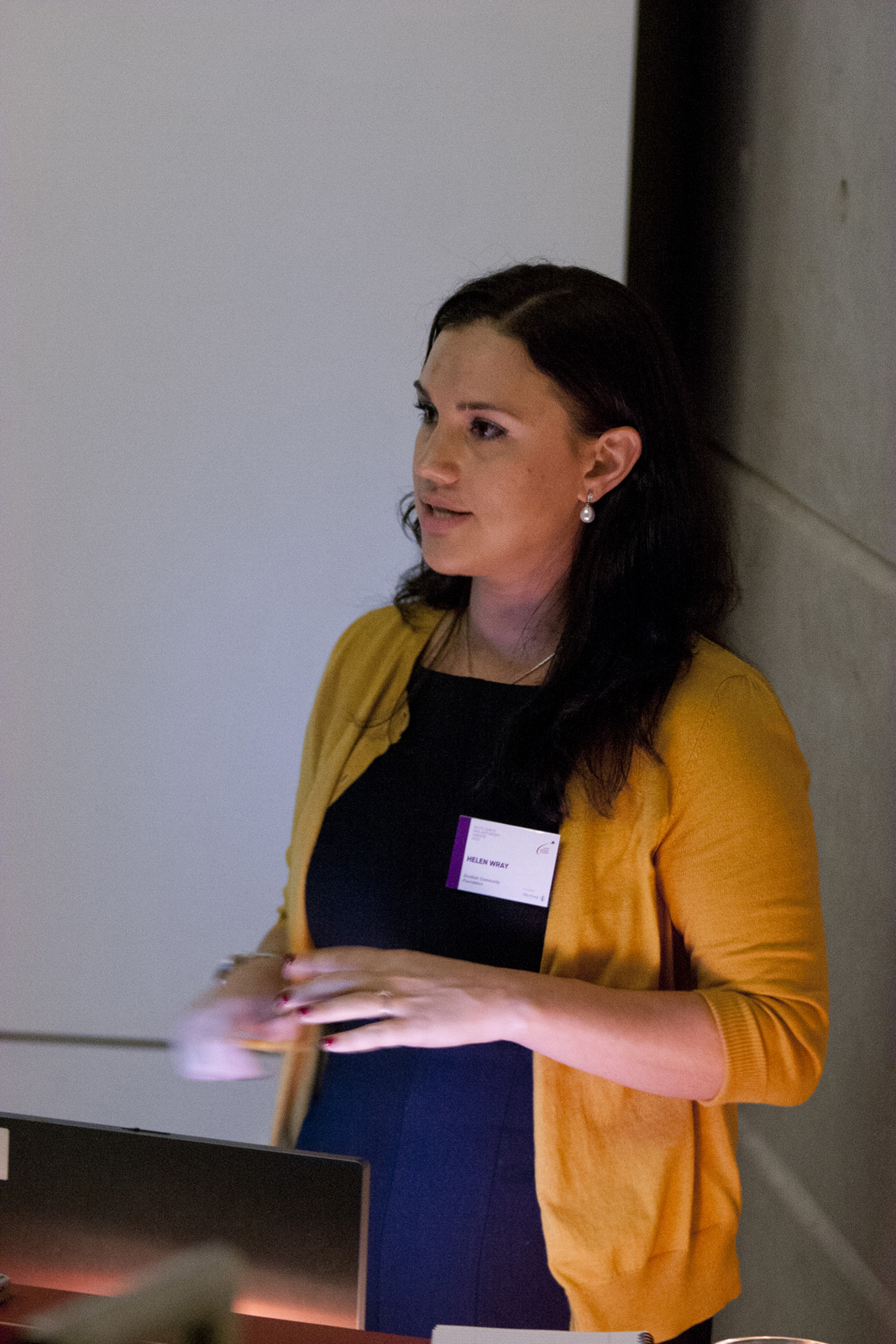 Mrs Wray said: "It's an incredible team behind this who are doing inspiring work.
"Moving forward there is that sense of the unknown. Many organisations are sadly closing their doors which shows how fragile this sector is.
"Long after the pandemic is over charities will still desperately need the support of the public and there's many ways we can do that.
"Covid-19 has shown us the importance of local charities – of volunteers who have come out in force to support their neighbours, their communities and each other.
How has your community adapted for recovery post-lockdown? Portpatrick Harbour Community Benefit Society used their #RRR fund to help residents & visitors stay safe this summer. If you need of additional funds to aid recovery in your community visit: https://t.co/9yrmSr7XrQ pic.twitter.com/V7Gn6XV0gp

— Foundation Scotland (@FoundationScot) August 4, 2020
"Think of supporting causes close to home rather than the 'big' charities.
"These groups often survive on a shoe-string and need our support. There has been inspiring work across Scotland in the face of this pandemic – the country couldn't have done this without the work of these local groups."
To find out more go to https://www.foundationscotland.org.uk