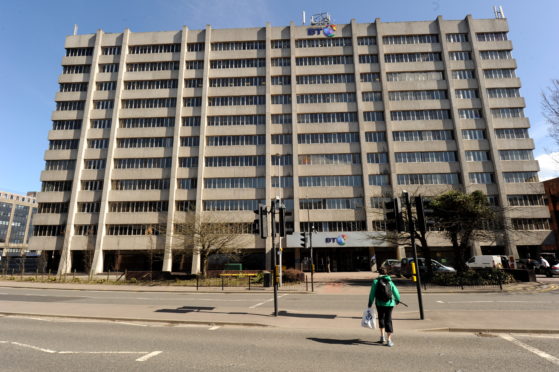 A renewed call has been made for BT to halt a consultation which could potentially make 140 staff  redundant.
The telecoms firm is considering closing its New Telecom House office due to the cost of the lease, as it only occupies around one-tenth of the space.
It means these jobs could be moved out of the city and to another location, with options including Dundee or Glasgow.
North-east Labour MSP Lewis Macdonald has now echoed calls made by the SNP, Conservatives and Liberal Democrats to stop the procedure.
He said the company should instead encourage staff to continue working from home, as they have been in recent months.
"Axing these jobs would be a significant blow to the Aberdeen economy at a time when it is already under pressure, both from the downturn in oil and gas and from the continuing impact of the Covid-19 pandemic," Mr Macdonald said.
"A company like BT should be working to boost confidence in a tech-friendly city like Aberdeen, not cutting jobs at the very time they're needed most in the local economy."
BT said that, while many staff have been working from home, they would prefer to work in an office.
A spokesman added: "We believe working together maintains a great working environment, makes our teams more effective and enables us to solve problems and deliver for customers."