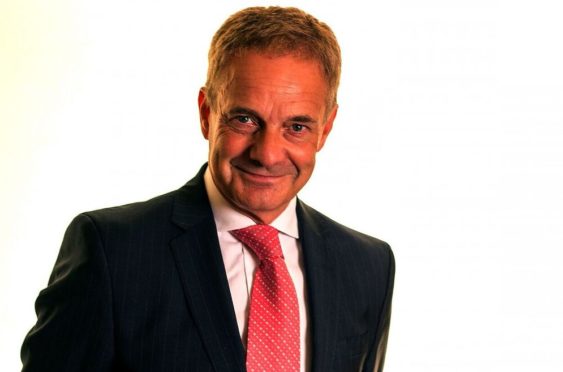 Aberdeen needs Leicester-style financial relief before the city starts to face "wholesale unemployment" within its hospitality sector, an industry leader has warned.
Paul Waterson, speaking on behalf of the Scottish Licencing Trade Association (SLTA), last night pushed for a "vital" extension of the current furlough scheme for bars, pubs and restaurants in the Granite City.
He also called for grant funding to be made available for smaller establishments in the city centre, which Mr Waterson said are in the "worst possible situation in Scotland" following the closure of licensed premises on Wednesday.
The decision to shutter all bars and restaurants and place the city under local lockdown was made by the Scottish Government following the discovery of a Covid-19 cluster at the city's Hawthorn Bar last week.
NHS Grampian also published a list of more than 30 premises where a Covid-19 affected customer had visited in the last week.
Leicester, which suffered its own local lockdown in June, received a £3 million UK Government support package last week.
Mr Waterson, who served as SLTA chief executive for 16 years, said: "It's a very bitter position for businesses to be put in, especially when the sector had just been given the opportunity to get back on its feet.
"I think the furlough system was designed to take us to a point where it was thought that we would have this under control by now, but that clearly isn't the position in Aberdeen while the furlough scheme is in the process of winding down.
"The city is highlighting that the hospitality sector definitely needs specific help, which means an extension of the furlough scheme and grant aid or we'll see thousands upon thousands of redundancies."
The UK hospitality sector employs around 280,000 people in Scotland, of which the SLTA predicts 100,000 jobs could be lost as 40% of outlets go to the wall.
The industry is unique in business due to it being rated on turnover, which means many smaller pubs, bars and restaurants were not eligible for any relief at the beginning of the outbreak.
Mr Waterson said: "We would ask the UK Government to roll grants out to all businesses involved in hospitality.
"That would at least be some help, because the situation in Aberdeen has flipped over one weekend and is a bit of a disaster in every sense.
"And let's not forget nightclubs and theatres, which have received virtually nothing and are in the direst position of all licenced premises in Scotland."
Shane Taylor, research and policy manager at Aberdeen and Grampian Chamber of Commerce, agreed that a Leicester-style targeted package of grants and furlough flexibility for Aberdeen's licenced premises was "vital".
He said: "It's right that government take decisive steps to combat the virus and protect public health, but no business or worker should be penalised, in Aberdeen or in any part of the UK, when a local outbreak occurs.
"Both the UK and Scottish Governments need to come together and define a targeted package of local support for affected firms and their supply chains.
"Right now, businesses in Aberdeen need this support as a matter of urgency, but the UK Government and the devolved administrations need to develop a clearer framework for supporting businesses through local lockdowns to prevent spikes in the virus causing long-term damage to regional economies."
MP for Aberdeen South, Stephen Flynn, who wrote to UK Chancellor Rishi Sunak this week to call for furlough scheme flexibility for hospitality workers, added: "There has to be an economic package to back up the public health measures put in place and the decision of the chancellor to reduce, then remove, the furlough scheme fails to address the reality facing Aberdeen right now.
"I've already called for the chancellor to step up to the plate but it looks like he isn't willing to deliver. Iif he isn't willing to do so then he needs to provide the Scottish Government with the financial powers they've asked for."
The UK Government was approached for comment but did not respond.