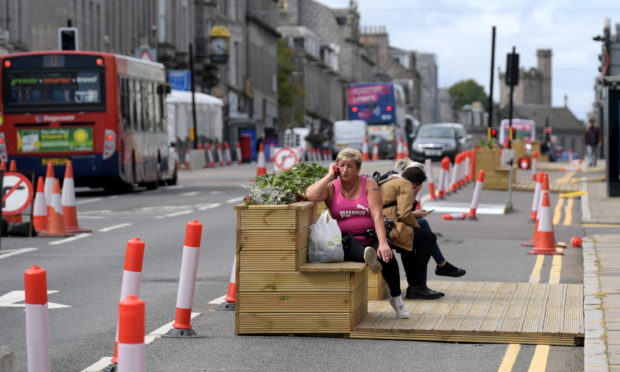 Calls have been made for Aberdeen City Council to come clean about its spending on Spaces for People measures after questions were raised about the £350,000 cost of benches.
Councillors recently met to discuss the "parklets" that have sprung up across the city centre to assist with social distancing.
It was revealed that £350,000 from the £1.7 million fund allocated to the project was earmarked to be spent on the street furniture between July 3 and September 4.
The local authority has now agreed to publish the full breakdown of its expenses on the Spaces For People scheme amid growing concerns that the cash has not been spent wisely.
It comes after several other local authorities were able to supply a Press and Journal investigation with exact cost details, but the city council was not.
Neil Copland, who represents the ward of Hilton, Woodside and Stockethill, was left confused about the parklets in the meeting, and asked "what they were" and "how many there were".
Council co-leader Jenny Laing replied that they were "the wooden structures you see on Union Street with the seats and things, I think, with the flower bits on the back".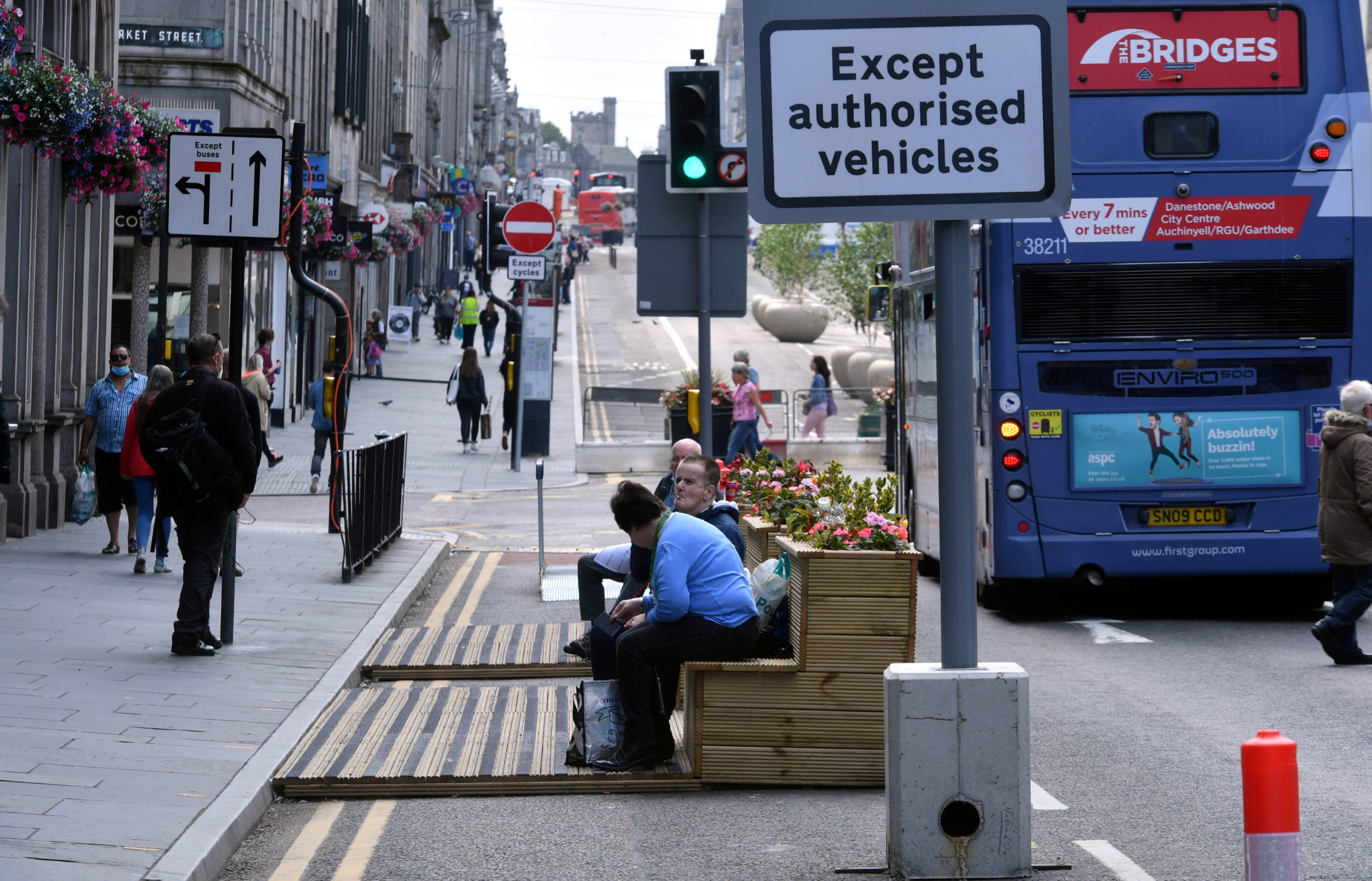 Last night, councillor Michael Hutchison, who represents the George Street and Harbour ward, said the episode raised some questions.
He said: "Like so many of this council's recent projects, people will be looking at these parklets and wondering how the final cost is justified.
"They're not the sort of quality I'd expect for thousands of pounds a pop.
"With proper consultation and scrutiny I'm sure that this city could have done a hell of a lot better than what we've got now."
Councillor Sandra Macdonald, the council's transport spokeswoman, stressed that – given the time constraints of the Spaces for People project – the funds were necessary.
She added: "We did have to commission the temporary parklets for the city. We were able to use a local firm in Northfield to get them made quickly, although they did of course come at a cost.
"While temporary, this virus does not seem to be going away any time soon, so the parklets will be used for a while to come. They're well used across the city."
The Press and Journal used Freedom of Information (FoI) requests to find out how councils across the north-east and Highlands have spent their Spaces for People funding.
While other local authorities shared their figures, Aberdeen City Council did not hand over the data, stating that the "information was not held".
Alex Nicoll, leader of the council's SNP group, called for the administration to "come clean" on costs as "the people of Aberdeen expect transparency".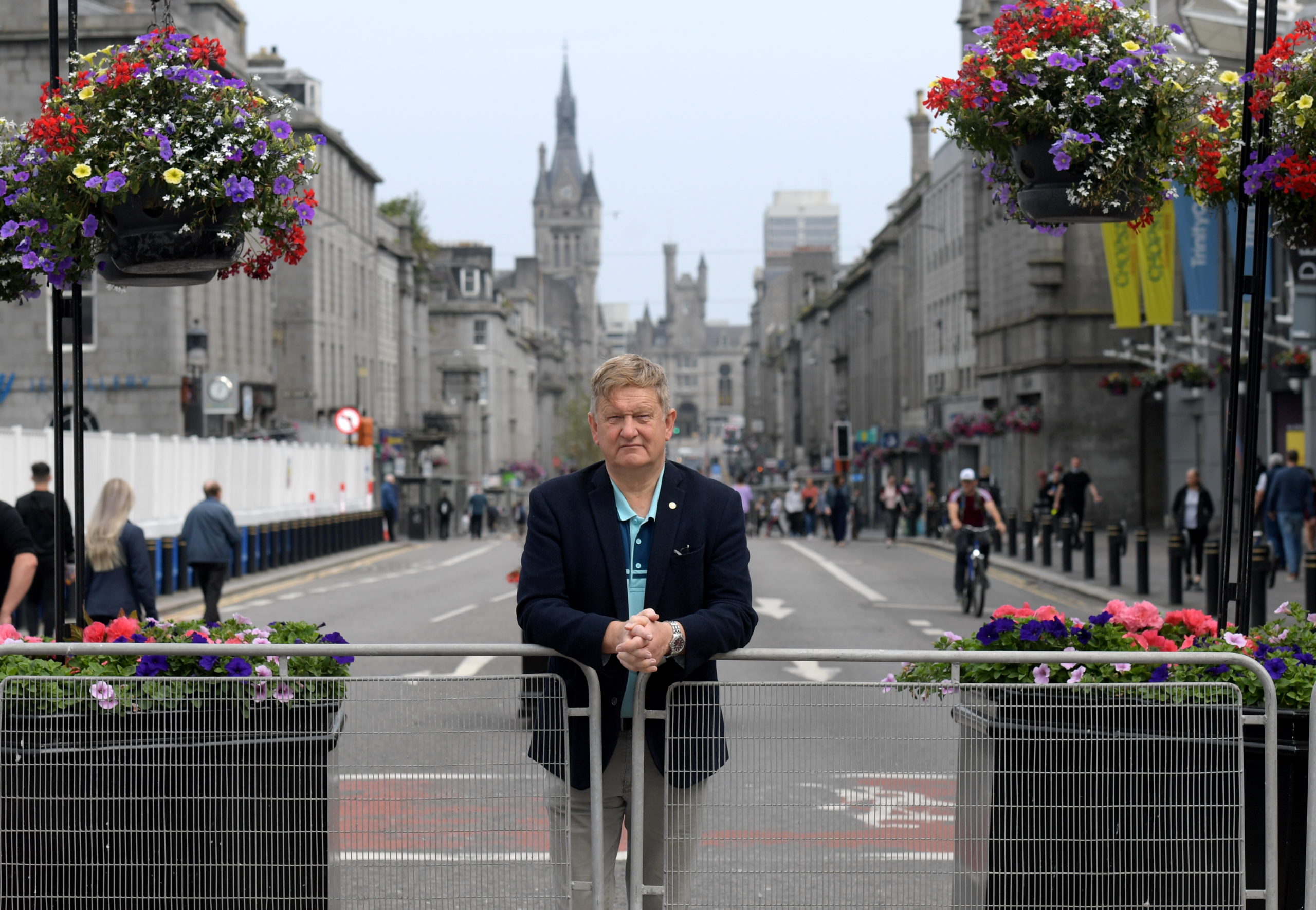 And chairman of George Street Community Council, Andy Macleod, added he was "very disappointed" that the local authority was unable to supply any answers.
When contacted by the P&J, a council spokesman revealed that a full financial statement into Spaces for People Spending would be published next week.
He added: "We can confirm that expenditure is held and known to the council.
"We have been allocated a total grant amounting to just over £1.7 million and we are currently well within the budget.
"We are currently updating the financial position – as we do weekly – which includes forecasting the anticipated spend to reflect future commitments we have agreed to."
Meanwhile in Aberdeenshire, as of June, a total of £103,046 had been spent on the measures.
Material costs included water filled barriers, temporary barriers, signage and temporary ramps – coming to £67,904 by the end of June.
Transportation costs meanwhile came to £8,571.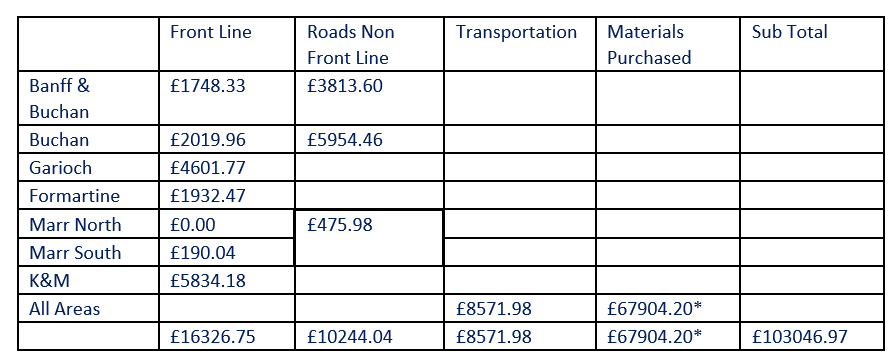 Ewan Wallace, head of transportation with Aberdeenshire Council, said changes have been "fully supported" by public health colleagues.
In the Highlands a total of £327,399 had been spent by July.
More than £16,000 has been spent on cones, while barriers have cost £68,000 and signage came with a £62,933 price-tag.
Meanwhile up to July 9, Moray Council had incurred expenses of £100 on new signs while costs for advertising road changes came to £1,386.
Since the beginning of the Covid-19 pandemic, cities across the world have adapted to make it easier for people to move around in a safe and socially distanced way. @CityMetric shows what it can look like when we put people at the centre of public spaces https://t.co/wIMIF0lgaw pic.twitter.com/gxspYGa8Sz

— Sustrans (@sustrans) July 23, 2020
Moray Council said the equipment used came from its stores.
---
Spaces for People: The background
Spaces for People funding has been spread throughout Scotland as a way of ensuring busy city and town centres remain safe places to visit.
Under the £30 million scheme, local authorities were encouraged to widen pavements, introduce pop-up cycle lanes, close roads to through traffic, and change traffic lights to favour pedestrians to help keep people safe.
On May 19, Aberdeen City Council announced plans to ban cars from Union Street, free up space for pedestrians and cyclists and even toyed with the idea of "one-way walking systems".
At the time, council co-leader, Jenny Laing, said the "immediate need" to allow people to move safely around the city was "central" to the bid.
The council went on to be awarded £1.76m of Spaces for People funding.
Cars to be banned from Union Street to allow safe movement of pedestrians after lockdown
Meanwhile in Aberdeenshire – £310,000 was dished out to enact similar measures.
Priority was given  to town centres in Banchory, Ellon, Fraserburgh, Inverurie, Peterhead and Stonehaven.
Aberdeenshire Council has recently adapted measures in place in Turriff and Banchory following a backlash.
Meanwhile Highland Council was awarded £1.96m for its own project.
Tailbacks of more than 30 vehicles initially disrupted parts of the Highland Capital on the first day of a new one-way system around Inverness Castle.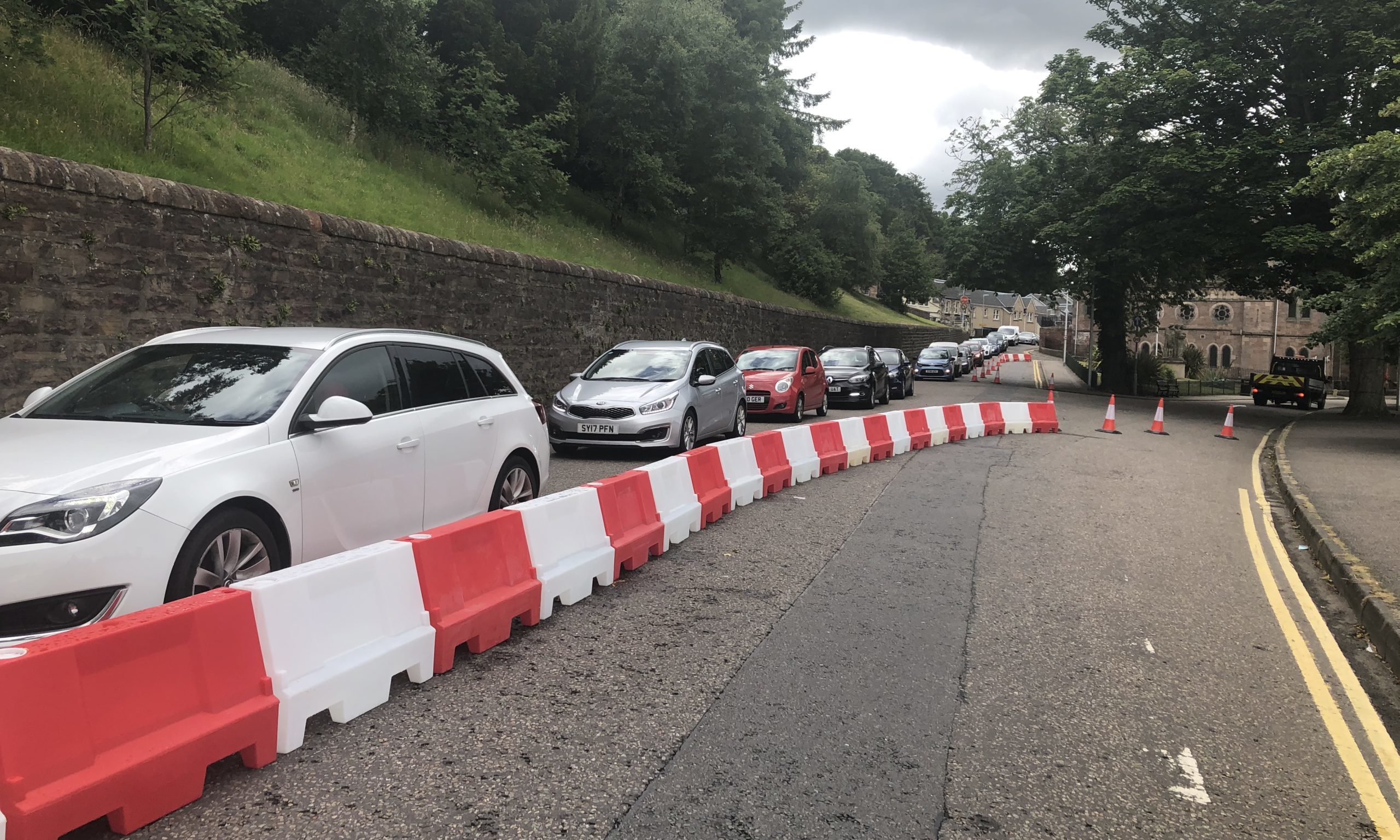 Meanwhile Moray Council was awarded £500,000 of funding and its implementation of the measures has been more subdued with parking prohibited on various roads in Elgin, Forres, Fochabers and Lossiemouth.