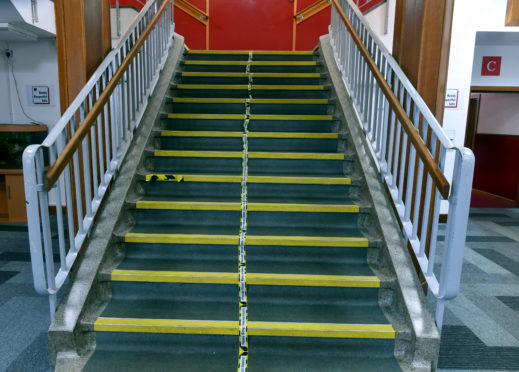 Pupils at an Aberdeenshire school have been told to self-isolate by NHS Grampian while their pals return to the classroom tomorrow.
The youngsters, from Portlethen Academy, have been told to stay at home under strict new hygiene regimes designed to limit the spread of Covid-19.
The council said the action had been taken following concerns over "potential cases of coronavirus".
There have been concerns within the community that other children who have been in touch with the affected pupils may have contracted the virus.
But the school will be opening as planned after months of learning from home.
S1 pupils will return to the school tomorrow, then S4 to S6 on Thursday, and all pupils will be back in classrooms by Monday.
A spokesman for Aberdeenshire Council said: "We are aware of concerns in the community about potential cases of Covid-19, and some Portlethen Academy pupils are self-isolating on the advice of NHS Grampian's public health team.
"In the meantime, preparations for the reopening of the school continue with the appropriate additional measures in place to ensure the safety of staff and pupils, and we would encourage anybody displaying symptoms of coronavirus to follow test and protect guidance."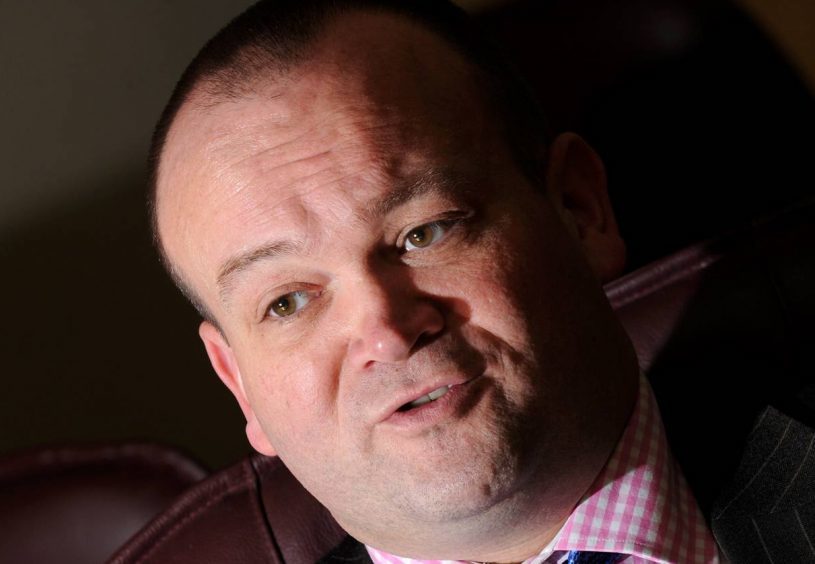 Laurence Findlay, the director of education and children's services at Aberdeenshire Council, said he believes the measures that have been implemented at Portlethen Academy, as well as at other schools all across the region, will be effective.
Mr Findlay said: "We are following the advice of NHS Grampian's public health team, if young people have been in contact with people who are known to be self-isolating, then they should follow the guidance that has been issued.
"Our preparations for the reopening of the school continue, and we have additional measures in place to ensure the safety of staff and pupils."
When asked if he believes the measures in place will be enough, Mr Findlay said they are "sufficient, and in-keeping with the guidance that we've been issued".
As well as many hand sanitiser stations, schools are implementing a range of other safety features to help children learn safely, including one-way systems.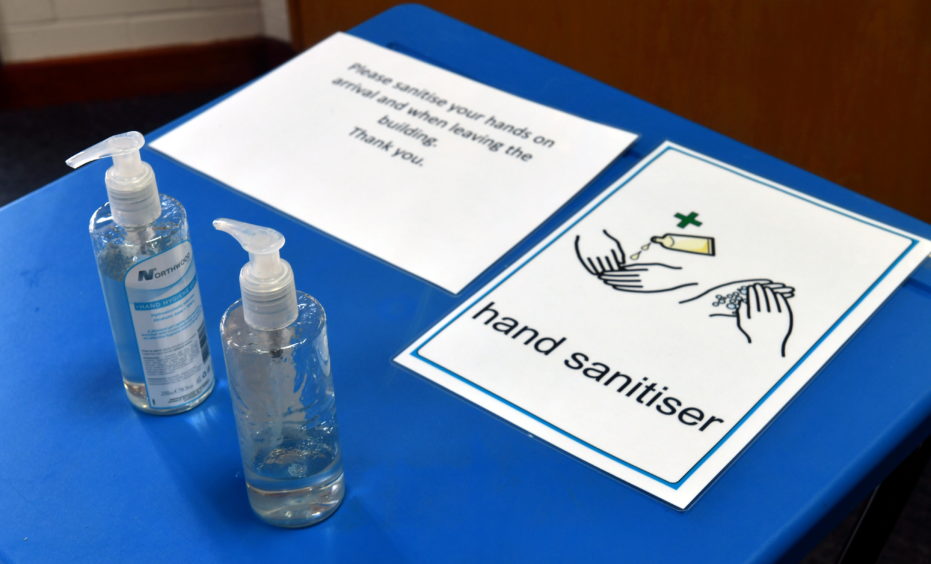 At Fraserburgh Academy, pupils and staff will be encouraged to sanitise their hands when arriving and leaving the building.
Busy areas like stairs between floors and corridors have been taped off down the middle to ensure distancing can be observed, and signs have been put in place on classroom doors reminding youngsters to keep two metres apart.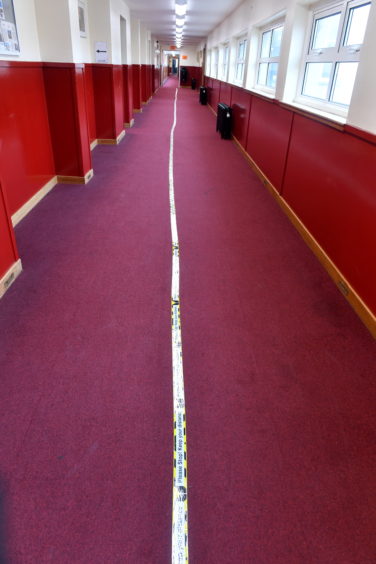 Mr Findlay said that schools across Aberdeenshire have been eagerly anticipating welcoming children back into classrooms for the first time since March.
In addition to taking steps to help protect the physical health of pupils and staff, the education and children's services director said moves have been made to care for their mental health, following months of upheaval and learning from home.
He said: "It's a big day, and we're looking forward to inviting all our pupils back for the first time in about five months.
"It's a big deal for the young people, their parents, and our staff who have worked really hard between when schools closed and now to provide a different model of learning.
"You'll see much more paper towels around, hand-sanitising equipment in classrooms, one-way arrangements in place to minimise the flow of traffic, different arrangements for pupils being dropped off, staggered break times, starts and finishes, and lots of posters around encouraging proper hygiene and regular hand-washing.
"But there are also things we won't see, such as assemblies in their normal format, concerts, or other important parts of school life.
"School will look different, but if it doesn't look different then we're not doing it right, because we're living in a different world now.
"The expression I use when I speak to staff is that we've all been in the same storm, but in different boats.
"So we really need to find out where people are in their learning and help them to progress, but equally we need to have a big focus on health and wellbeing by talking to them about their experiences and supporting every young person as an individual."