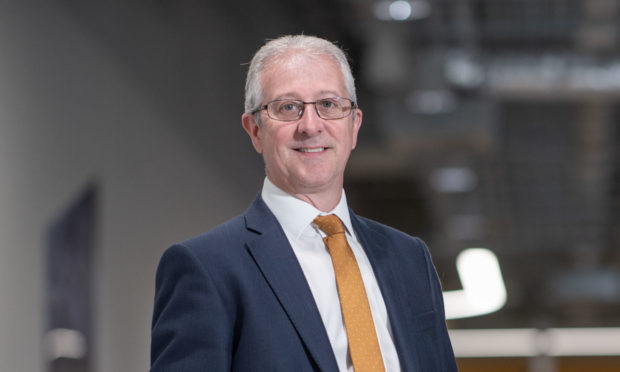 An airport boss has promised to protect the mental health of his staff as flights gradually adapt to the new normal.
The Civic Aviation Authority has released a safety notice urging airports to do what they can to support staff.
In it, airport bosses have been urged to signpost help and support and recognise the challenges their workforce might be facing.
The notice states: "This unprecedented period of change and disruption to established routines and the working environment would naturally lead to high levels of uncertainty and provoke a range of feelings that are not generally experienced in such a dramatic way. It is likely that people are, at times, experiencing heightened examples of stress, anxiety, low mood, sadness and even depression.
"The risk to safe operations is that this high level of change presents additional stressors and may reduce a person's capacity and ability to perform or monitor themselves as effectively as would be usual."
Last night Roger Hunt, interim managing director of Aberdeen International Airport, said he was taking "proactive" steps to support his staff.
He said: "Aberdeen International Airport places a great deal of importance on the mental health of its employees and consistently applies measures to help support our staff.
"Key to this is clear and regular communication, where we are keeping all colleagues up to date on changes within our industry and making sure those currently on furlough are kept connected to our business with regular updates on matters affecting them. This includes video broadcasts, written updates direct from the MD and line manager video calls, all aimed at improving welfare.
"We are also taking the proactive step of engaging with every one of our colleagues through an agile working survey to see how enhancements in working practices can benefit them personally, while delivering for Aberdeen International Airport in the future."