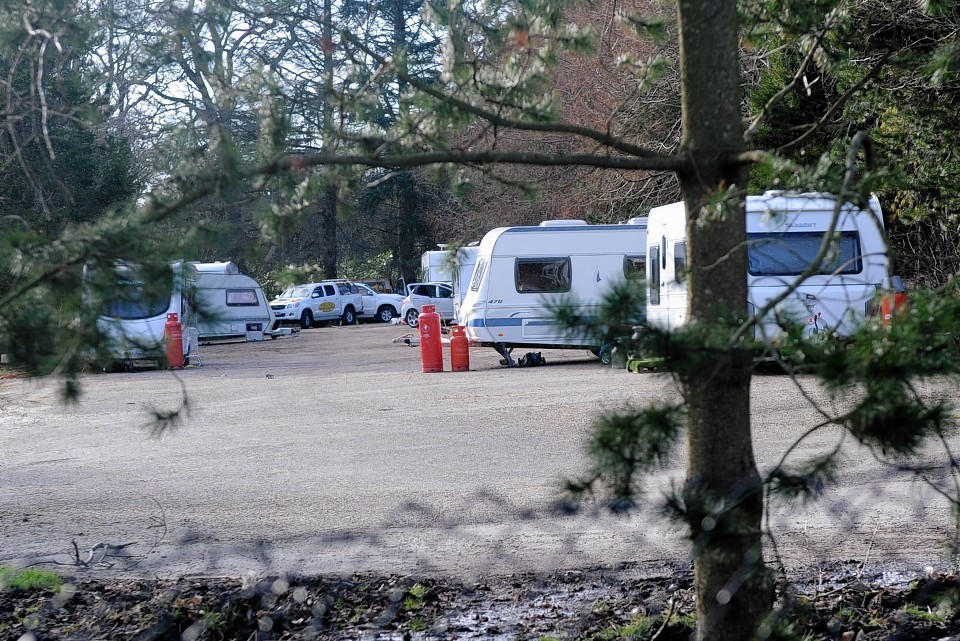 Aberdeen City Council is installing a new height barrier at Hazlehead Park to deter unauthorised gypsy-traveller camps.
The local authority is taking the step to control entry to the car park at the attraction following complaints from residents.
Taxpayers recently footed a bill for nearly £15,000 for a clean-up operation after "tonnes" of refuse was left behind by one group.
Staff spent several hours clearing away building materials, discarded equipment and human waste in the parking area beside the Joe Paterson Pavilion.
Work to erect the height restriction barrier will cost about £2,000 and take place this summer.
Ward councillors Martin Greig and Jennifer Stewart, who have been vocal critics of the illegal camps, have welcomed the move.
Mr Greig said: "I am pleased that the council are listening to local people.
"The car park has been targeted by travellers again and again.
"They have stayed for long periods of time and have left much debris and mess behind. Hopefully this action which we requested will make the car park more secure."
Mrs Stewart said the encampments had caused "enormous concern and worry" in the area.
She added: "It is unfortunate that we have to take these further steps to try and prevent further unauthorised intrusions.
"We are making some major improvements at Hazlehead Park so that this lovely green space is an enjoyable and attractive place for the people of Aberdeen.
"It is their park and I want to make sure that we deter and prevent misuse of these public facilities."
Councillors recently backed plans for a by-law on overnight camping at designated areas in the city, including public parks such as Hazlehead.
The Labour-led administration also instructed the council's chief executive to write to Lord Advocate Frank Mulholland asking him to look again at guidelines issued to procurators fiscal in relation to illegal encampments.
At present, there is a presumption against prosecution of gypsy-travellers, who are classed as an ethnic minority group.
Under the terms of the by-law drafted by city council officers, which requires Scottish Government approval, it would be an offence to stop in the designated areas between 6pm-6am – with fines of up to £500 for anyone caught flouting the restrictions.