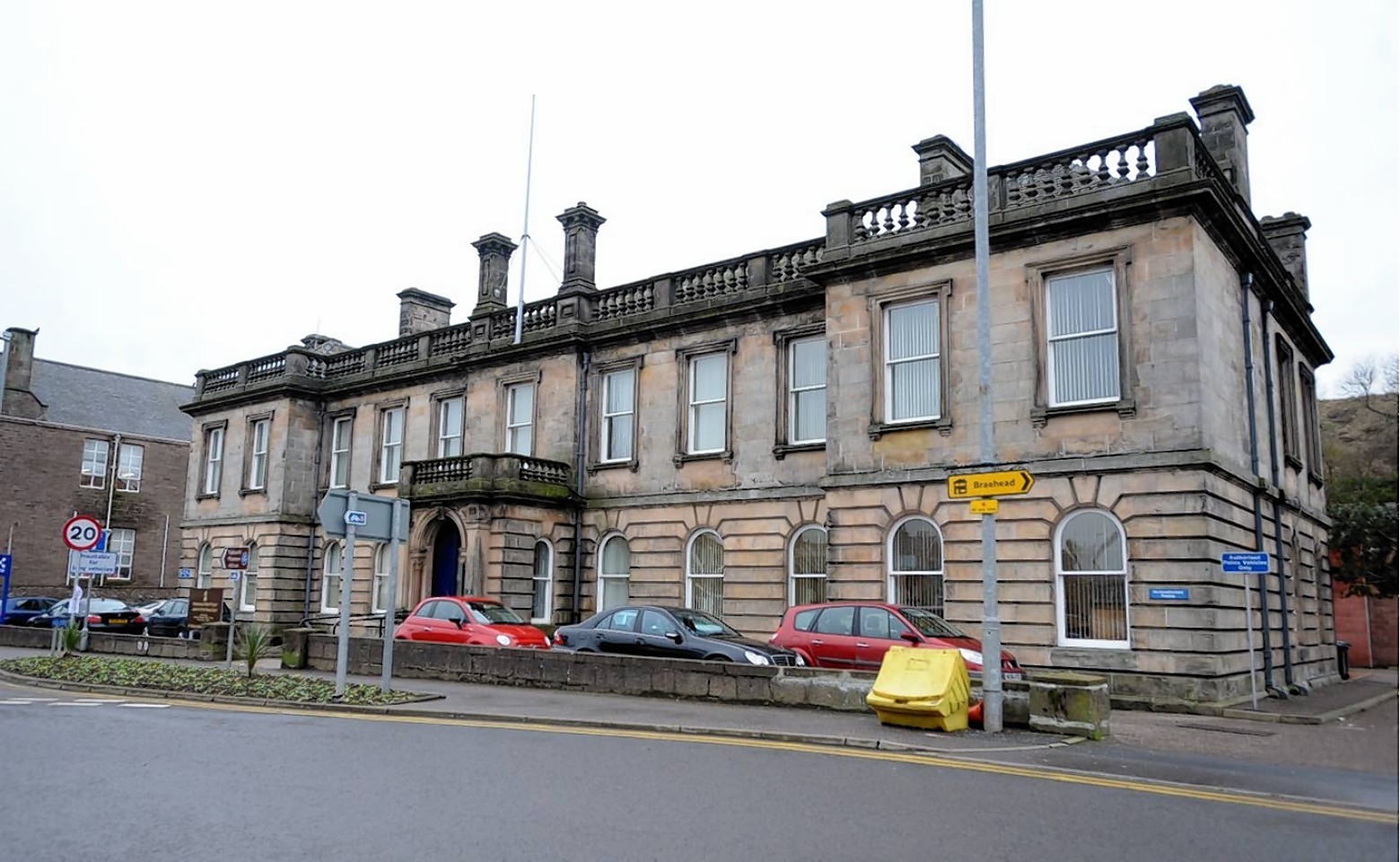 An enthusiast who appealed to Historic Scotland to safeguard the future of Stonehaven Sheriff Court following its closure has been turned down.
Phil Mills-Bishop submitted a case to the body arguing the B-listing for the building should be upgraded to an A to ensure its protection if a developer snaps it up.
The court on Dunnottar Avenue was built in 1767, and has had several revamps over the years – including one by renowned architect John Smith, who was behind many of the north-east's iconic buildings, including King's College and St Machar Cathedral in Aberdeen and Balmoral Castle.
After the Scottish Court Service announced its closure, fears were raised that the venue would be left boarded up, and at risk from future flooding or another landslip at the Bervie Braes.
It was also suggested a developer may want to turn it into a flats or a nightclub.
Mr Mills-Bishop, of Burns Terrace, Stonehaven, hoped that re-categorising the building would make it eligible for grants to cover the cost of repairing the roof and replacing the heating system while also protecting it from too extreme a makeover.
In making his case to Historic Scotland – which awarded the court its Grade B status in 1972 – Mr Mills-Bishop researched the history of the building and convinced officials to let him explore the court and underground cells, which led him to find Smith's original designs.
In his submission, the former community councillor told Historic Scotland the building was a "rare example of an elegant Georgian court house and prison cells" which had played an important part in Stonehaven's history.
However, his pleas fell on deaf ears. The body said it recognised the "regional importance" of the court, but that its design and style was not "exceptional", as was the case with the A-listed Tain Sheriff Court.
Mr Mills-Bishop, who would like to the see the building turned into an artisan centre, said it was "disappointing and frustrating".
He is worried that without the grants available to an A-listed building, it could become dilapidated until the Scottish Court Service sells it off.
Last night a spokeswoman for Historic Scotland said: "We have reviewed the listing, which included a site visit and concluded that the current listing at category B, which recognised the building's regional interest is appropriate."