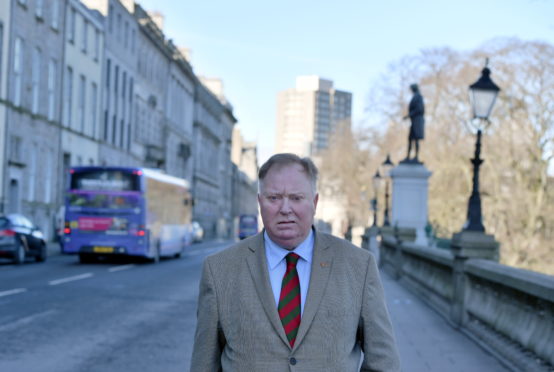 Aberdeen councillors have called for greater public scrutiny of occasional licences for new city centre pop-up beer tents.
Councillors Bill Cormie and Alexander McLennan claim one week is too short to for the new licences to be reviewed and allows for outdoor spaces far exceeding the original size of some pubs.
At a private meeting of the Aberdeen Licensing Board on Tuesday, councillors were told occasional license applications will only be brought before them if objections are made by Police Scotland, licencing support officers or the general public.
Licences are granted after seven days if no objection is made.
Cllr Marie Boulton, convener of the city's licensing board, said the process "couldn't be clearer".
She added: "The law says that unless there is an objection that is based on evidence then we have to grant it – we can't alter the law.
"The Scottish Government have requested that we have to be flexible and remove any barriers to stop premises open.
"If we wanted we could allow them in 24-hours, but I wasn't prepared to do that as then it wouldn't have had the proper scrutiny."
Cllr Cormie claimed he had also received a number of complaints on the size of outdoor pop-up bars being approved.
He said: "It is important that people submit their comments officially which could then see the occasional licenses go before the board.
"This means that the application will receive a greater level of scrutiny which I am sure will be welcomed by the public."
"When we started having these tents go up it took everybody by surprise and some of the complaints I've had is that the floor space is quadruple the size of the original bar – I think it's taken people by surprise."
Cllr McLellan said it was "widely accepted" that the licencing board needed to engage more with the public.
He added: "I hope that engagement is forthcoming."