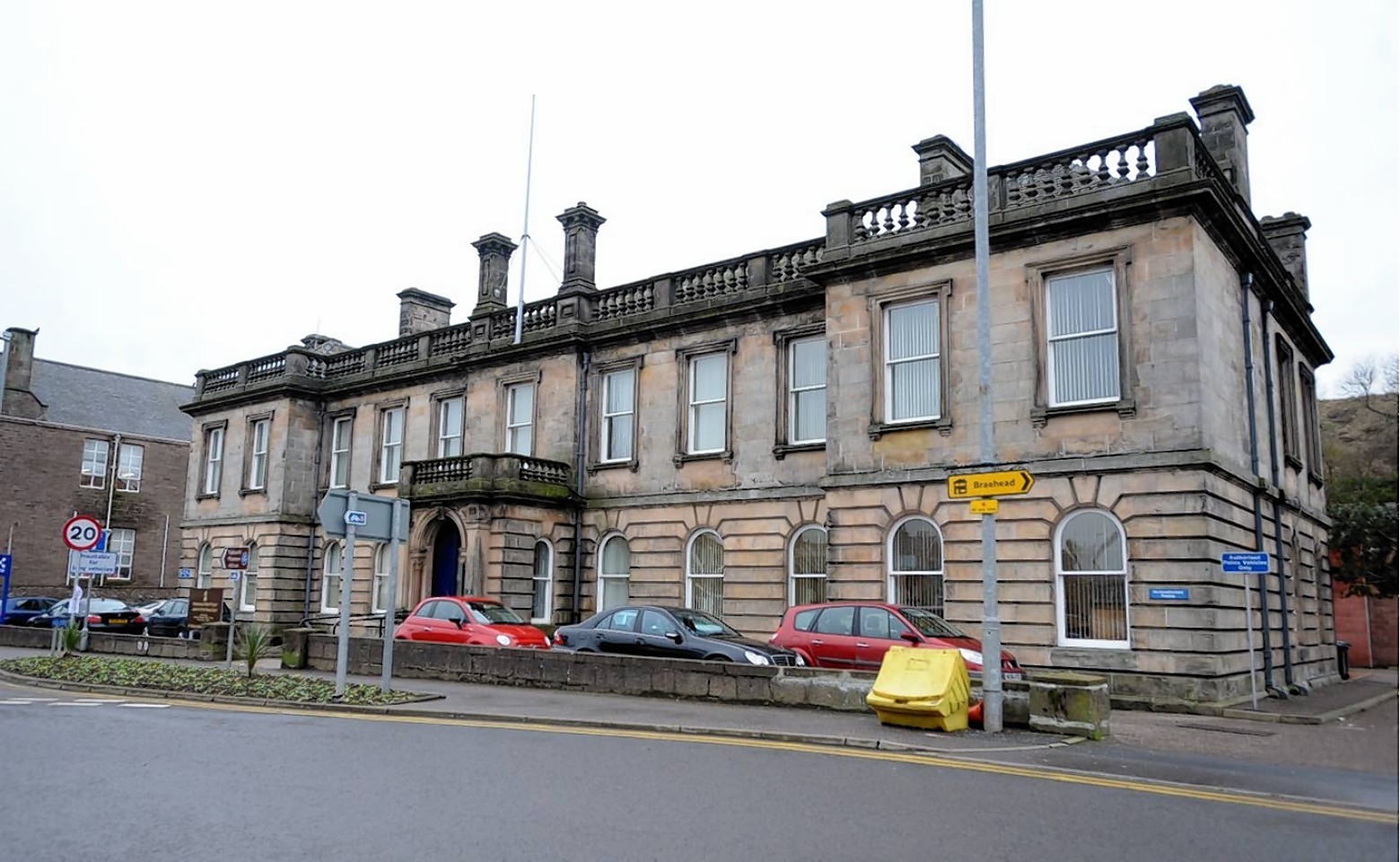 Tears of sadness were mixed with laughter and happy memories yesterday as sheriffs, justices of the peace, clerks, procurators fiscal and solicitors came together to mark the official closure of Stonehaven Sheriff Court.
Sheriff Principle Derek Pyle presided at the ceremony and reminded those gathered in the public benches of the history of the court building in Stonehaven.
"There has been a court on this site for nearly 250 years and the High Court of Justiciary regularly came to Stonehaven on circuit until 10 years ago," he said.
Retired Sheriff Patrick Davies, who was the sheriff at Stonehaven for eight years before he retired in 2011, described the building as "a lovely and friendly little court."
He said: "I appeared here as a young solicitor in the 60s and 70s and I feel that looking back to that time I am looking back at a very different world.
"Stonehaven then, or so it seemed to me, was so much more remote from Aberdeen than it is today."
He added that it had been a "very nice class of criminal" that appeared before him in Stonehaven, and said he viewed the court's closure "with a heavy heart".
"Whatever the perceived benefits may be it will clearly impact not only those who work within the court but many other businesses who benefited from the presence of those attending court," he said.
Fiscal Sandy Hutchison reminded the court of a VAT-fraud trial in the 1990s that lasted for six months and had to be adjourned so one of the jurors could sit their driving test.
The trial then had to be adjourned again when the same juror had to re-sit the driving test.
Staff from Stonehaven will transfer to Aberdeen or Forfar Sheriff Courts to help cope with the increase in cases being heard there.
Cupar and Arbroath Sheriff Courts also closed their doors for the final time yesterday.
Denis Daun, chairman of the Kincardine and Deeside solicitors faculty, spoke of the efforts made to save the court from closure.
He said: "A lot of people came onboard and tried to keep the court open but unfortunately that has not happened.
"Politicians who are elected to make decisions for local people have memories, but the people who elect politicians also have memories.
"And I hope the people of Kincardine and Deeside remember this day when they next go to the ballot box."