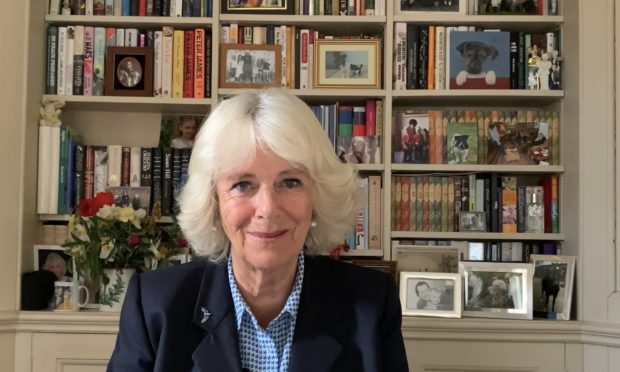 The Duchess of Rothesay has exclusively invited Press and Journal readers to enjoy a "welcome bit of escapism" with a new reading list featuring some of her favourite books.
Earlier this year, the famously prolific reader shared a selection of some of the books nearest and dearest to her heart to provide some readers comfort within their pages during the height of the pandemic.
In her role as patron of the National Literacy Trust, the royal has long campaigned to encourage both children and adults alike to discover the joy and benefits of reading.
The duchess said she hopes her new reading list of five books, which cover a variety of time periods and genres, will help readers find some new treasured additions for their bookshelves.
She said: "I am delighted to share a few more of my favourite books.
"At present, it might be ambitious to describe them as beach reads, but I very much hope they provide a welcome bit of escapism."
Her first recommendation is The Woman in White by Wilkie Collins.
Penned in 1859, it is considered among bibliophiles to be one of the first mystery novels ever written, and is celebrated as an early example of detective fiction.
Camilla described it as "a menacing and mysterious tale spun by this great Victorian writer, with a penchant for drama".
Secondly, the duchess has listed Edna O'Brien's bestselling 2019 book Girl.
The duchess said: "This brilliant Irish novelist lays bare the trauma of Nigeria's abducted schoolgirls in this harrowing novel."
Camilla's third suggestion for P&J readers to pick up is the internationally best-selling crime thriller series Roy Grace by British crime fiction writer Peter James.
She added: "If you have never read Peter James' crime thriller series about the Sussex detective Roy Grace, I would highly recommend you give it a try."
For her fourth reading recommendation, the duchess selected another 19th century mystery, The Queen's Necklace by French author Alexandre Dumas, which was first published in 1849.
The royal said the story is a "thrilling mystery about a diamond necklace", and called it an "epic tale of love and hatred, betrayal and courage, set at the court of Louis XVI."
Lastly, the duchess recommended Victoria Hislop's 2005 historical novel The Island.
She called the book "An evocatively-told story of four generations rent by war, illicit love, violence and leprosy, from the 30s, through the war, to the present day."