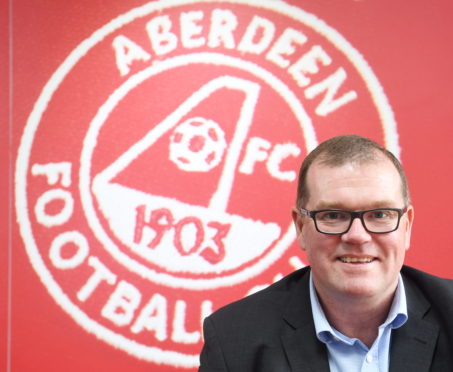 The Dons have launched a free mental health app to be downloaded onto mobile phones to help supporters struggling during lockdown.
As part of a campaign to provide support with mental health during the pandemic, Aberdeen FC was the first professional club in Scotland to offer fans access to the resource.
The NHS-approved app entitled Thrive was initially offered to season ticket holders and members of the club's AberDNA initiative.
Those fans quickly took advantage of the app, with 80% using it regularly to seek help and preventative advice.
The digital service also allows users to assess, manage and improve their mental wellbeing with a range of mindfulness tips, tools and techniques
Working with Health Shield, the club is now offering up to 10,000 supporters free access to it.
The club's commercial director, Rob Wicks said he was pleased to be able to roll out access to the app to a wider fanbase.
Mr Wicks said: "It is clear that the Thrive app is having a positive impact and is proving to be a valuable tool for our fans who may need a bit of extra support during these challenging and uncertain times, when mental health has been reported as being a major issue."
Chief executive of Health Shield, Courtney Marsh, said the not‐for‐profit organisation was "proud to partner with Aberdeen FC".
More information about the app can be found online  at info.healthshield.co.uk