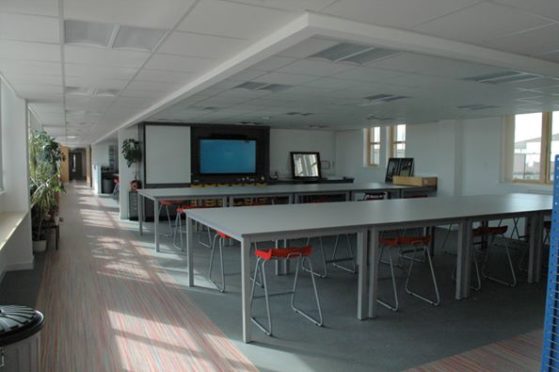 Part of a £1.5 million extension and refurbishment at Fraserburgh Academy is nearing completion.
The new drama and art departments in the school's main building are finally ready to welcome pupils.
Bancon Construction began refurbishing the classrooms last year and works had been progressing well, only for those due to take place over the summer holidays to be postponed due to Covid-19 restrictions.
They have progressed swiftly once resumed, however, and Aberdeen Council has confirmed use of the old Fraserburgh Academy building ceased on Friday.
The work on the Home Economics department which was due to commence over the summer holidays, has been postponed until next summer.
A spokesman said the building would be secured while its future is considered.
"The council will decide the best use for the annexe on the school grounds in due course," he said.
"In the meantime, it will be boarded up as it will no longer be used for lessons."
Rector at Fraserburgh Academy, Irene Sharp, is delighted the art and drama departments are complete. She said: "Fraserburgh Academy pupils now have first class facilities for these subjects and staff and pupils are already benefiting from being in such a positive learning environment.
"Another advantage is that for the first time the entire school will be contained in one building, as the old Fraserburgh Academy building which previously housed these subjects will no longer be in use."
Fraserburgh and District Councillor, Charles Buchan welcomed the improvements to the school.
He said: "It's good to see serious money being spent on Fraserburgh Academy.
"There will be a lot of people who have many fond memories of the old academy but we have to make progress.
"It's been something the school was worried about for a while being on two sites. It's good it's now like most other schools, all on the one site."