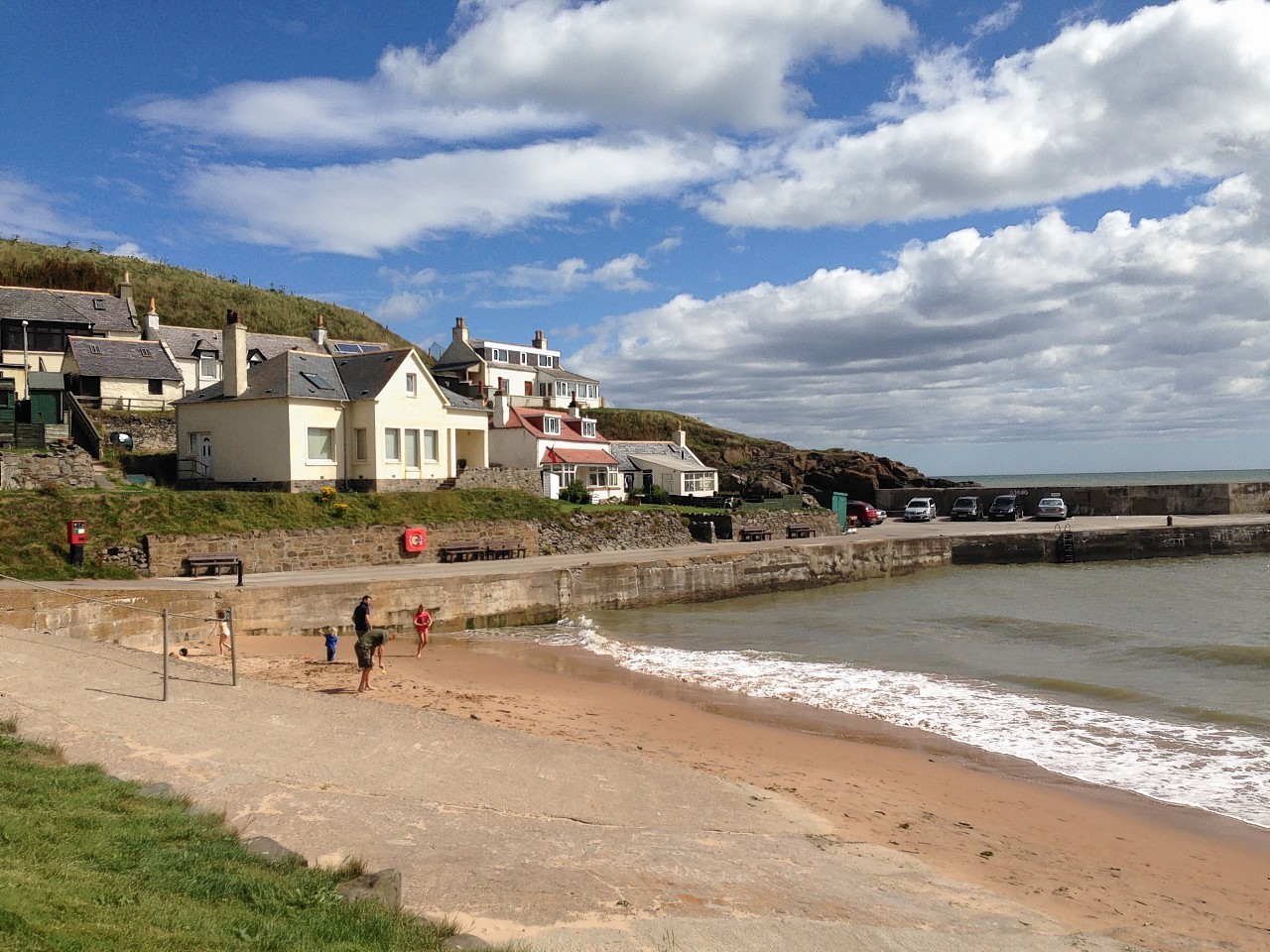 A picturesque beach in Aberdeenshire has become Scotland's latest designated bathing area.
Collieston is the 84th site across the country to be granted the status.
The announcement was made yesterday as the official bathing water season began.
Collieston was one of the beaches recognised at the 2014 Scottish Seaside Awards.
The area is a popular spot among locals and dog walkers, as well as tourists during the summer months.
Regular water samples will now be taken by experts at the Scottish Environment Protection Agency (Sepa) until the end of the season on September 15.
Local resident Patricia Cowie welcomed the recognition yesterday.
She said: "Collieston is so stunningly beautiful, so to get such a designation from the likes of Sepa is really good."
Local businesswoman Nicole Bell, who runs the Smugglers Cone ice-cream shop at the harbour, said: "I just think it's a beautiful, safe, and child friendly beach.
"I think something that draws more tourists and helps businesses is very helpful for the area."
Beaches are required to have more than 150 bathers to join the list. Other north-east designated areas include Aberdeen, Stonehaven and Peterhead.
Isobel Davidson, Ellon and district councillor, said: "I think the people of Collieston will be delighted.
"They really promote the village as a tourist place and they put an enormous amount of work into keeping it spick and span.
"I think the villagers need to be congratulated for their work."
Sepa now has the highest number of bathing waters for 20 years.
Across the two and a half months of the official summer season, more than 1,500 water samples will be taken and analysed from sites around the country.
Calum McPhail, environmental quality manager for Sepa, said: "Last year was the best on record with a 100% pass rate on the largest number of bathing waters we've had, and the highest number of guideline standard passes."
Minister for Environment and Climate Change, Paul Wheelhouse, added: "2013 was hailed as the best year on record for water quality for all of Scotland's designated bathing waters and we hope to continue building on this success.
"It is also fantastic to welcome a new designated bathing water for 2014 at Collieston in Aberdeenshire."