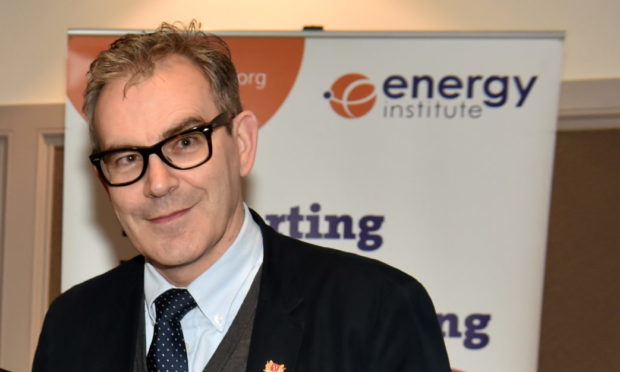 A leading Aberdeen council official has claimed restaurant and cafe owners who made the best of their enforced closure during the local lockdown are now being "punished" by government policy.
Chief city growth officer Richard Sweetnam made the politically charged statement while addressing hospitality businesses ahead of their reopening tomorrow.
The Scottish Government last week unveiled a £1million relief fund for businesses impacted by the restrictions placed on Aberdeen for 19 days.
First Minister Nicola Sturgeon closed all bars, restaurants and cafes on August 5 as a cluster of coronavirus cases was traced through the city's nightspots.
They will be allowed to reopen tomorrow, while other restrictions including bans on travel and indoor gatherings, were lifted yesterday.
To help them through the near three-week lockdown, Ms Sturgeon announced a £900,000 fund for the hospitality firms she had ordered closed.
Another £100,000 was made available for other businesses affected by the lockdown, such as hotels and shops.
But Mr Sweetnam revealed restaurants forced to close to sit-in business, but adapted to offer takeaways during the downtime, are currently in line to receive nothing.
He told the online seminar: "Essentially the regulations require the grant to be available to businesses closed to the selling of food and drink for consumption on the premises.
"The grey area is when a restaurant may have closed but very quickly offered takeaway services – and as I speak to you, the Scottish Government interprets that as the business being open.
"We have argued the business is shut if serving takeaways as it will in no way compensate for the loss of turnover of a full closure.
"So we are trying to lift the restriction around that with Scottish Government officials at the moment.
"That clearly is punishing a lot of premises in the city that have been forced to shut down."
The council is responsible for divvying out the cash, with businesses able to apply for £1,000 and £1,500 grants depending on the value of their properties.
Firms can apply for relief per premises, but there is an upper limit of £10,000.
Mr Sweetnam also warned the discretionary £100,000 fund risked being "over-subscribed" – especially if those who had turned to takeaway business had to rely on it for help too.
"That would be along with shops and hotels in the city centre and one can immediately see demand for that discretionary fund would be considerable and arguably be well in excess of the budget allocated by the government," he added.
Council co-leader Douglas Lumsden said any leftover funding from the £900,000 pot should be added to the £100,000 to help as many firms as possible.
He told The P&J: "I don't think it's right businesses offering takeaway through lockdown are being penalised as their income would still have taken a dramatic reduction.
"If there are businesses unable to claim it means there could be a huge underspend on the £900,000 fund and it needs to stay in Aberdeen for other businesses that have been affected."
A Scottish Government spokeswoman said: "Throughout this unprecedented economic crisis we have listened to businesses and business organisations and acted quickly to offer support.
"That is why we launched a £1 million support fund for local businesses affected by the measures introduced to contain the outbreak in Aberdeen.
"Public health will continue to be our priority and, as the first minister said, when she announced the additional funding last week, such decisions are not taken lightly and we recognise the impact measures have had businesses in Aberdeen, particularly those impacted by the restrictions and required to close.
"We're certain everyone welcomes the decline in the number of new cases being recorded and the removal of restrictions on the hospitality sector, enabling cafes, restaurants and bars to reopen from Wednesday once an environmental health check has been completed by council officials.
"We will continue to work closely with partners including the Aberdeen City Council and the FSB to ensure this support for business gets to those who need it as quickly as possible."