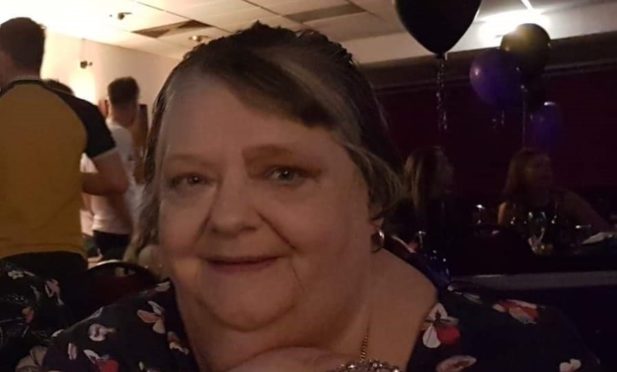 One of the most active members of a north-east community has been remembered for her commitment to making it a better place.
Though originally from Torry in Aberdeen, it was the city's Woodside area that Moira Geddes fell in love with and dedicated her life to supporting.
Members of the community have expressed their sadness and huge respect after she died following a long battle with cancer at the age of 65.
Chairwoman of Woodside Community Council, Charlene Kilpatrick, said the death of Ms Geddes, who was vice-chairwoman, would be a sad loss to the group.
"She has always been at the forefront of everything to do with the community," she said.
"She was the kind of person whose community was everything to her and she would help anyone in it.
"And she was very good at telling stories. If you ever needed a history lesson, Moira would give you it.
"She will be sadly missed by her family, friends and community.
"Moira went above and beyond for her community and that's what she should be remembered for."
Ms Geddes won a Community Star award in 2018, which was presented to her by Lord Provost of Aberdeen, Barney Crocket.
The committed volunteer also worked closely with Mark Lovie, coordinator of the Fersands Fountain Community Project.
He said: "Moira was involved with the project for many years throughout the 80's.
"Over the years she gave up thousands of hours to campaign for improvements in Woodside and was a well-known face.
"Moira was also a committee member of Woodside Community Centre, where she enjoyed a game of bingo with her many friends, and attended Woodside Parish church."
Over the years, Ms Geddes lived in Sandilands drive and Ferrier Cresent before settling in Fountain Grange.
She served on several committees, supporting local play schemes and housing improvement groups.
As well as her work in Woodside, Ms Geddes travelled all over Scotland to meet other community representatives and attend  training events and conferences.
Latterly, she regularly attended the Woodside Network and was an elected Woodside Community Council member.
A church elder, her friend Ann Gvozdinsky, remembered her as a supportive member who enjoyed reminiscing about the old days.
The minister at Woodside Parish Church, Markus Auffermann, added: "She was a great local volunteer politician and social carer who had a very big heart for her community –  and particularly for the needy and vulnerable.
"She will be greatly missed."