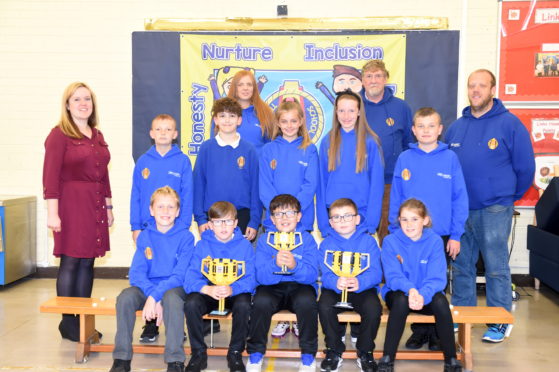 Pupils at a north-east primary school are calling for a local engineering company to make their design for an inclusive swing a reality following their success at a national Lego competition.
A team of 10 primary six pupils from Clerkhill School in Peterhead, known as the Clerkhill Lego Legends, took part in the challenge.
At the Fraserburgh regional tournament in December, the youngsters were proud to show off their C-Bot, short for Clerkhill robot, and their inclusive swing-set project.
Their success in December qualified them for the national competition at Perth in February where they competed against other schools across Scotland.
Here the pupils won an award for the swing and now they'd like their design to become a reality.
Their design is a wheelchair-friendly swing which has a seat for a friend.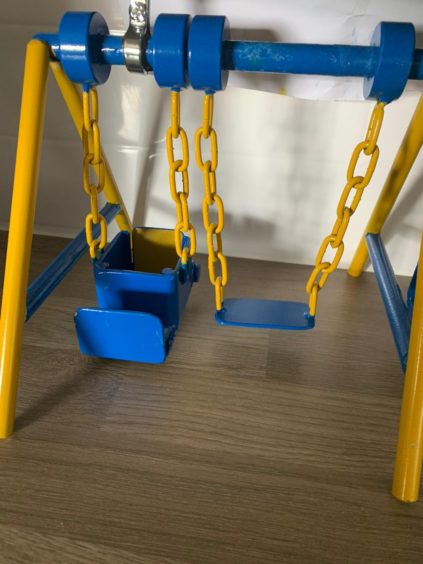 The current wheelchair swing at the nearby Anna Ritchie special education school in Peterhead is only for single users and the pupils thought it was "important that everyone should be able to play with their friends".
Teacher Claire Stephens said: "The kids decided they wanted to think about play parks.
"We visited the Anna Ritchie School and it became clear the existing swing was less than perfect and the kids really picked up on that."
"I'm so proud, the pupils involved worked so hard and their confidence has grown."