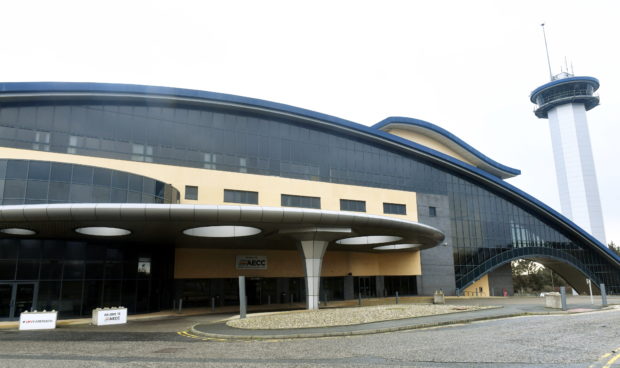 A church has successfully bought a major section of a former Aberdeen conference centre.
King's Community Church, based on King Street, has bought a section of the Aberdeen Exhibition and Conference Centre (AECC), including the venue's iconic tower.
The amount it was purchased for is not yet disclosed.
Lead pastor Iain Duthie said: "We are an all-age multinational community of over 1,000 people and we are thrilled that the old AECC has become our new church home – a place from which we can help, encourage and equip the people of Aberdeen by creating a facility for everyone to utilise and enjoy.
"We are delighted that this iconic building will continue to be of service for the whole city.
"As well as being a home for our church community throughout the week and on Sundays, the Aberdeen North Foodbank which has helped more than 2,000 people since the start of the pandemic, will also now be based at the site.
"We are currently preparing the building to be ready to open for the whole community to come and make use of its various spaces.
"Currently, as with most churches, our Sunday services are online but we are looking forward to the day when we can welcome the city through the front doors once again."
King's Community Church will take up residency on the site between Exhibition Avenue and Ellon Road, including the tower.
The council said the rest of the site was still for sale with the intention for it to be re-developed.
An Aberdeen City Council spokeswoman added: "The section of the former AECC site, closest to Ellon Road, was sold to King's Community Church in August 2020.
"The remainder of the site is currently available for sale with the intention that the site will be re-developed."