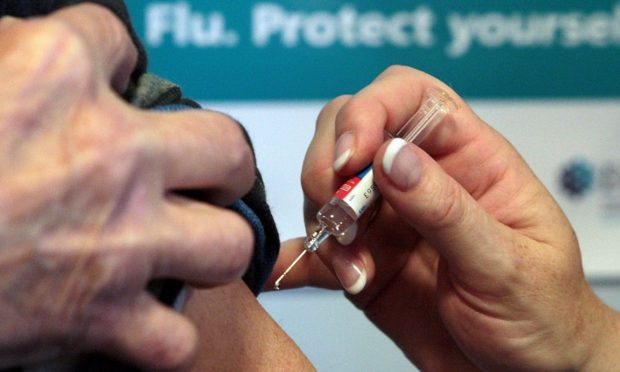 Residents in Aberdeen could soon visit the likes of community centres and church halls to receive vaccinations as part of a health service revamp.
Plans from the Aberdeen City Health and Social Care Partnership (ACHSCP) have been set out to "modernise" the process post-pandemic, free up GPs and increase uptake.
Rather than having several teams working in the same area, this would be streamlined to one to cut down on overlap and provide a more consistent service.
As a result, "community hubs" will be set up for people to visit and receive any routine jabs, rather than through their doctor.
The new ACHSCP plans say, "ideally", one of these facilities will be established in each Aberdeen locality – a wider group of neighbourhoods – as well as in the city centre.
For mass immunisations, community spaces including sports halls and churches could be used to handle many people at one time by better allowing social distancing.
Additionally, the body is planning to spend £90,000 on a mobile vaccination van which would travel to the likes of care homes and sheltered housing to provide "pop-up" services for those unable to travel.
The plans will be presented at next week's virtual meeting of health chiefs on the integrated joint board.
It is estimated that, in Aberdeen alone, the number of people entitled to the annual flu jab could increase by more than one-third this year.
Changes are being made to lower the age of eligibility from 65 to 55 – and potentially 50 if stocks allow – and to include those who have been shielding or live with someone who has.
The plans state: "This will result in the need for additional staff and an increased time period for the vaccine delivery.
"The full implications are currently being worked through."
ACHSCP says a "similar but enhanced" model would be used if a Covid-19 vaccine is discovered.
Following the introduction of the new vaccination scheme, it is planned to let people book immunisation appointments online and attend at more convenient times such as evenings or weekends.
Earlier this year, the service offering pre-school immunisations moved from GP practices to six locations across the city.
They are now available at clinics in Bridge of Don, Manor Avenue, Carden Place, Old Aberdeen and Torry.