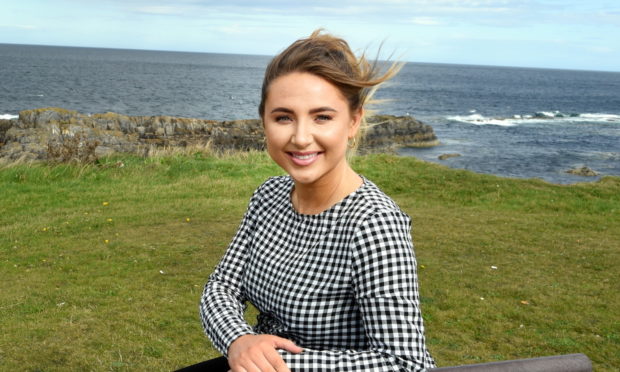 A Fraserburgh community group has launched a £5,000 fundraiser to help support those struggling due to ill health and unemployment this Christmas.
The Fraserburgh Community Heart group launched five months ago prior to the nationwide lockdown, and delivered more than 500 care packages to those self isolating or shielding.
Now Stephanie Stephen, who leads the group, plans to help 60 families who are struggling due to ill health or job loss caused by Covid-19 this Christmas.
The 28-year-old also wants to help 40 elderly people as well as deliver 25 Santa bags to those who have experienced hardship and need a "pick-me-up".
Miss Stephen said: "I know this has been a difficult time for some in our community, there's been families struggling due to ill health or with people losing their jobs due to the pandemic.
"Christmas will be different for a lot of families this year and  I want to make it a little bit easier for the people who need it most."
The aim of the fundraiser is to to supply 60 families with £100 gift vouchers for food shopping and £50 in cash to go towards Christmas.
Miss Stephen will be raising funds until December 1 and hopes to deliver the support to those in need of a helping hand in the two weeks leading up to Christmas.
Donations can be made online by searching "Christmas Aid Project 2020" on www.gofundme.com