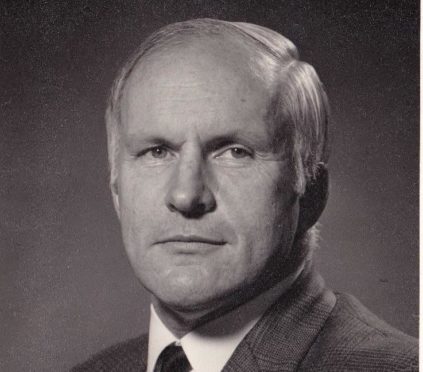 Professor Alan Gibb was born in 1919 in Aberdeen, where his mother was the city's first female general practitioner.
It seems destined that he would enter a career in medicine himself, and the surgeon would surpass all expectations as he went on to become one of the world's leading ear, nose and throat (ENT) experts.
Prof Gibb, who has died aged 101, was a distinguished and internationally acclaimed specialist at Dundee Royal Infirmary and Ninewells Hospital between 1950 and 1984.
He was responsible for the creation of an ENT department renowned not only for its outstanding quality, but for the excellence of the education it provided for trainees from the UK and abroad.
He attended Aberdeen Grammar School and Aberdeen University, graduating in 1941.
He served in the Royal Army Medical Corps in West Africa during the war as a specialist ear surgeon, and on his return qualified for the Fellowship of the Royal College of Surgeons of Edinburgh.
After specialist training in Aberdeen and Carlisle, he began work in Dundee as a dedicated ear surgeon at a time when the newly-introduced operating microscope allowed for the development of precise surgical techniques that had hitherto been impossible.
As president of the Royal Society of Medicine Section of Otology (1975), the Scottish Otolaryngological Society (1979-80) and the British Association of Otolaryngologists (1981-84), he lectured extensively at home and abroad, and was an advisor to the Medical Research Council on hearing matters.
Upon his retirement, Mr Gibb served as Visiting Professor of Otolaryngology in Hong Kong, Malaysia and Singapore where he spent 12 years restructuring the education programmes for medical students and surgical trainees.
His techniques were widely adopted by other medical and surgical specialties and he was called upon to advise the Australian College of Surgeons.
The Chinese University of Hong Kong have established an annual Alan Gibb prize for the best undergraduate in his honour.
In his late 70s he eventually had time to devote to other interests, most notably golf, skiing, and fishing.
As a young man his handicap was three, and he eventually celebrated his 90th birthday by playing 90 holes on the Braemar course in 24 hours.
He skied well into his 90s and even a broken shoulder on one occasion failed to keep him off the slopes.
He was a very skilled fisherman and over the course of his long life landed more than 50 salmon.
Prof Gibb died peacefully at home in Ballater on September 5, and is survived by wife Elisabeth, son Andrew, daughter Susan and five grandchildren.