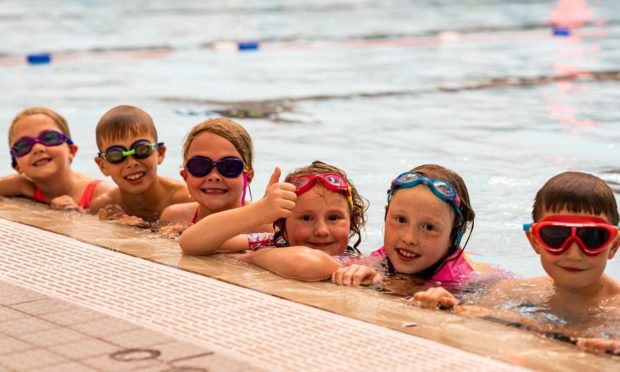 Thousands of youngsters are getting the chance to dive back into swimming lessons with the resumption of courses across the country.
Around three-quarters of the national Learn To Swim courses are restarting over the coming weeks.
The programme, which is run by Scottish Swimming and Scottish Water, is now in its fourth year and has helped to create a 100,000-strong generation of young swimmers.
Around 70 children have signed up for new classes at Aberdeen Sports Village (ASV), which is one of the first Learn To Swim providers to reopen amid the pandemic.
New rules are in place,with instructors teaching from the poolside rather than in the water and children arriving "beach ready" with their costumes on under their clothing.
Niki Drever, ASV's aquatics programme manager, said: "To start off with we will be focusing on making sure the kids can get back to the water safely and be confident as we recap on some of the core aquatic skills while having fun at the same time."
Aberdeen mum Sara Sedge said: "It's absolutely excellent in there and we felt really safe going in, they've got everything running like clockwork."
Further north, High Life Highland is putting the final touches to plans allowing family sessions for 8-11-year-olds by the end of the month.
The reintroduction of swimming lessons is expected to follow in October.
A number of pools in the Outer Hebrides opened again yesterday, with slots available for pre-booking via the CnES Sport Faculties app or by calling 01851 822800.
Euan Lowe, Scottish Swimming chief executive, said: "We've been working closely with leisure trusts, aquatic providers and key partners within the sector over the summer to put in place procedures and guidance so that swimming lessons can take place safely and in accordance with all government guidelines."