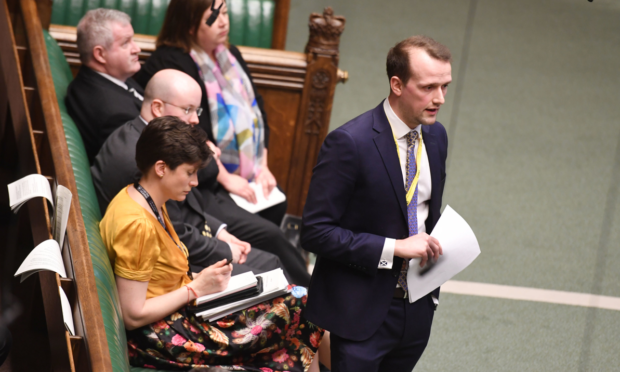 A north-east MP who has been plagued with debilitating pain for almost half his life will soon be able to start enjoying "the simple things in life" once more.
Stephen Flynn, 31, was diagnosed with avascular necrosis in his hip as a teenager –  a condition which caused the bones to "die" and crumble due to a lack of blood flow.
When he was 14 years old, the Aberdeen South representative collapsed in his school corridor in "unimaginable pain" and had to drag himself along the floor to find help.
Since then, he has been unable to walk unaided.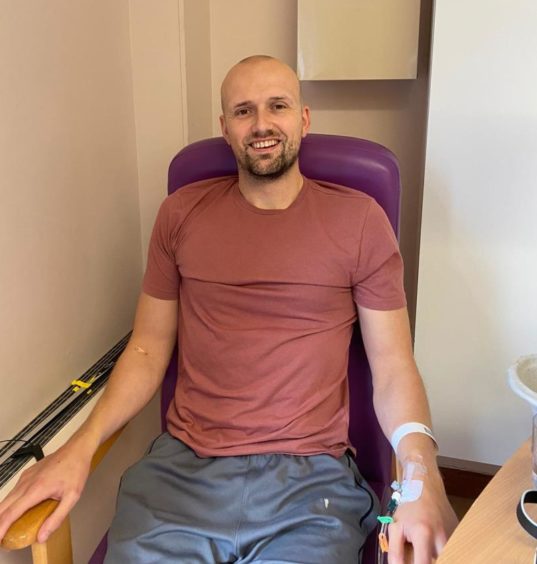 But Mr Flynn is now recovering after receiving a hip replacement and has praised the NHS staff who looked after him at Woodend Hospital, Aberdeen.
He said: "Some 17 years ago I was walking through school and collapsed.
"It was an unimaginable pain and, as classes were already in, I was left to drag myself along a corridor to try and get support.
"That day changed my life immeasurably.
"I went from being a sports-daft teenager to spending long periods in my bed at home or in hospital as doctors tried to figure out what had happened.
"After some time they eventually realised that I had a debilitating hip condition that left me in constant pain, unable to move around without aides and forever waking up during the night."
Avascular necrosis typically affects people aged between 30 and 50, and often develops with no prior warning.
It happens when the blood supply to the end of a bone is disrupted, causing it and any surrounding tissue to begin to die and potentially change shape.
Mr Flynn said: "It is a condition that has had a huge impact on my life both physically and emotionally – but I've no doubt that I would not be where I am today without it.
"There have been many difficult moments over the years – not least the verbal abuse you receive from random people calling you a 'cripple' or a 'benefits cheat' – but thankfully that is all now in the past.
"I have a sparkly new hip and I'll be spending the next few weeks heeding the advice of the physios so that I can again enjoy the simple things in life – with a pain-free walk along the beach with my little boy being top of the list.
"I can't thank the NHS staff at Woodend Hospital enough."
An NHS spokeswoman said: "We are very pleased to hear Mr Flynn's procedure is already making such a difference to him.
"We thank him for his very kind words, which have been shared with the team at Woodend."