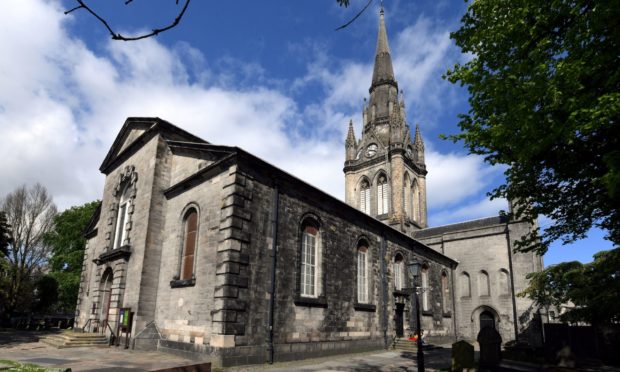 Faith communities across Scotland are struggling to come to terms with the impact of the pandemic on their members and their finances.
After months of virtual services and meetings, churches, mosques and synagogues were finally allowed to reopen on July 15.
But the doors of many have nonetheless remained closed amid concerns over the age and health of members of their congregations.
Meanwhile, they continue to incur costs, only now without the steady financial support they would normally receive through weekly collections.
The Church of Scotland estimates it faces a £20 million shortfall in its annual income, and religious leaders have warned it is 'too early to tell' if they can prevent that funding gap from growing larger over the coming months.
Without the actions already undertaken by the church, the funding black hole could have been even bigger.
Changes in circumstances have forced some local parishes to call on their local congregation for continued support.
Fintray Kinellar and Keithall Church, which serves the communities of Keithhall, Kinmuck, Fintray, Blackburn and Kinellar and surrounding area, is one of many that has been forced to ask for the help of its members during the pandemic.
Due in part to regulations set out by the Scottish Government and concerns for the health and safety of its congregation, its doors have remained closed.
In the local community newsletter, members of the church detailed their predicament, writing: "While you will have read that churches are now able to reopen, we continue to keep our buildings closed in the parish.
"While we want to get back to worshipping together, reopening the church buildings is not simply about unlocking the door and walking in.
"Given the age and health profile of our regular congregation, there are no plans to reopen the church at the present time, but this is under constant review as the Covid-19 situation changes every week.
"One of the consequences of us not being able to worship together is that the church continues to incur costs.
"Yet income is falling, since many would bring their gift each Sunday."
The church, like many others, was issued with 35 pages of guidance and regulation designed to help it meet coronavirus restrictions and keep its congregation safe.
These include cleaning the building before and after worship, marking out two-metre distancing, removing all Bibles and hymnbooks for congregational use and providing sanitiser.
Singing and having people sitting in Fintray Kinellar and Keithall Church's balcony are both considered "too risky" and would be prohibited were it to reopen.
The church has asked locals who would like to support its work – as they would through a collection – to contact its treasurer.
The Church of Scotland managed to make some savings through the furloughing of around half its national office employees and stopping non-urgent work.
Home to around 1,280 congregations, its annual income is usually around £105 million.
A spokesman for the Church of Scotland said: "With most church buildings remaining closed and activities curtailed, there is the potential for a reduction in contributions from our congregations as well as in our trading activities and investment income, which we rely on to carry out our vital work.
"To respond to the financial challenge facing us, a range of mitigating actions are being taken to maintain the income levels as far as possible, reduce our costs and accelerate our plans for structural reform."
He added that: "The assembly trustees and chief officer are working closely together with staff and key stakeholders to develop a robust operational plan for the rest of the year in response to this crisis.
"While many congregations are telling us that they have managed to maintain or even increase their income by online giving or other means, there is now also evidence that the income of some congregations has been significantly reduced.
"However it is still too early to tell how much of the impact is being borne at a local level across the country and how much will result in reduced contributions from congregations.
"We are very grateful to our members and supporters who have blessed the church over many years with their generous and often sacrificial giving, and we are confident they will continue to enable the life-changing work of the church in communities across Scotland and beyond."
Church communities have undertaken all manner of work during the pandemic, joining community foodbank initiatives, providing comfort to people struggling with isolation, mental health, unemployment and poverty.
There have also been major efforts to utilise technology to keep in touch and continuing taking services.
Resumption of services will not completely ease coronavirus cash concerns
The Church of Scotland is not the only religious group facing financial difficulties as a result of the pandemic.
While some organisations lost out on income from collection plates while they were closed, being able to reopen has sparked a different set of issues which must now be overcome.
Inverness Masjid And The Highlands Islamic Centre has had to adopt a new way of working when inviting members in for prayers or participating in its children's groups, which resumed on Tuesday.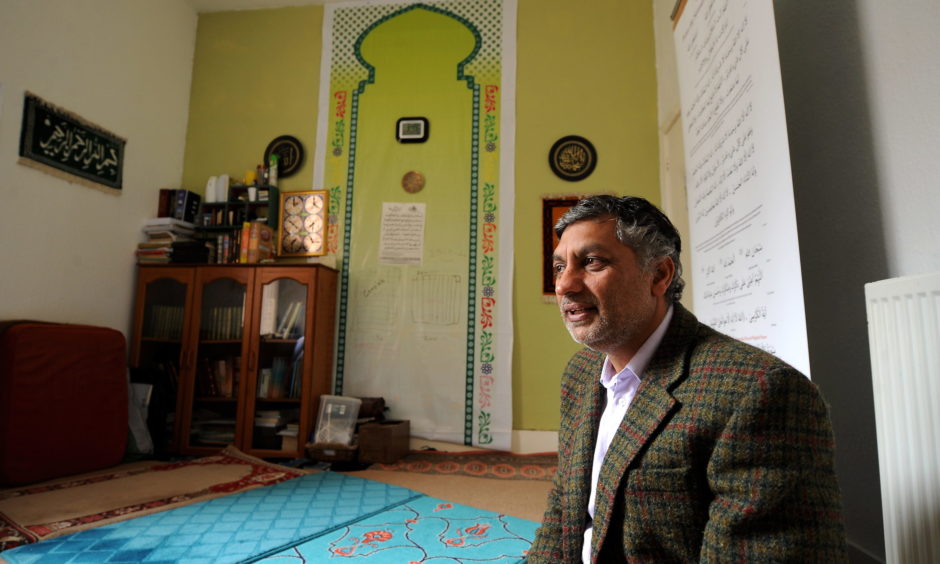 Trustee Waheed Khan said: "We have several main entrances so have created a one-way system, and we are providing masks and hand sanitiser.
"We have been fortunate that we can do this, but I know there are others further south who have been struggling to cope.
"Our main prayer on Friday can have more than 100 people attending, so we're now having two or three sessions so we can keep the numbers for each between 40 and 50.
"Obviously, this is costing us extra – as well as to supply the face coverings and hand sanitiser.
"I can understand the position of others who may be facing a big fall in income because ours also depends on the number of people contributing through donations.
"Fortunately our overheads are not huge – we have solar panels and a sustainable building – so we are not hugely out of pocket."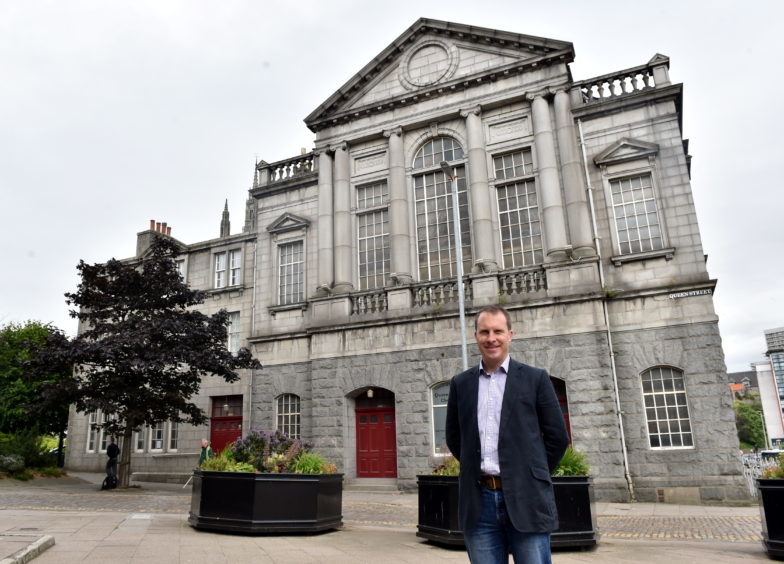 Trinity Church in Aberdeen has recently resumed in-person services at its new building on Queen Street.
The International Presbyterian congregation purchased the site in 2018 and is planning an extensive refurbishment project.
After many video sermons during the lockdown period, it resumed its weekly in-person services earlier this month.
Limited to 50 people a time, it is now running two fully-booked sessions every Sunday to cope with demand.
Depending on numbers, the church is considering expanding this to three by the end of next month.
Minister David Gibson said: "We are back meeting with people again, which is fantastic as we've not had that for six months, but it does feel very different.
"We've been encouraged by the range of people who are wanting to come back, but some of our elderly people are wanting to stay away for now.
"There will be an impact on our finances – it's too early to tell, but there will be some sort of a knock.
"It's going to affect us all in some way, as it has been affecting everyone."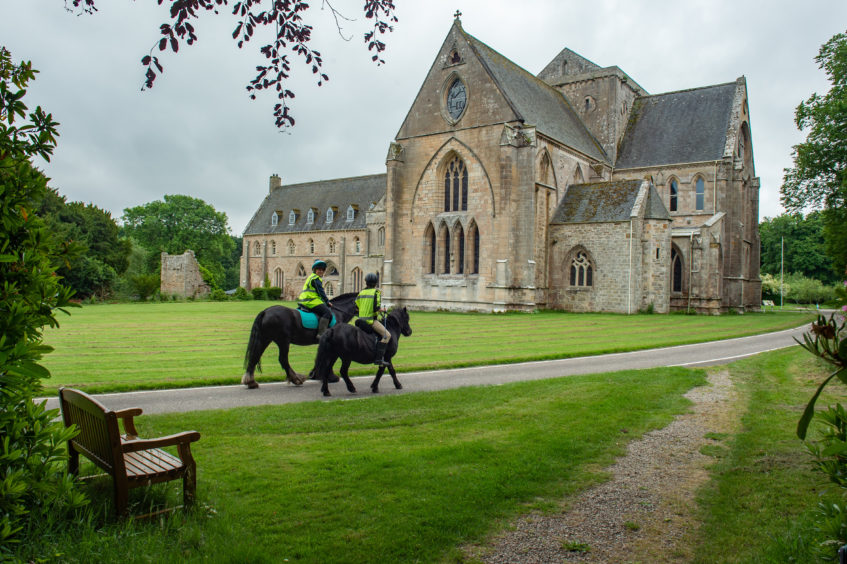 Some public services at Pluscarden Abbey near Elgin have now resumed after being suspended for several months.
Concerns were raised that some of the Benedictine monks would be very vulnerable if the virus was brought inside the ancient 13th Century walls.
The first public mass took place in July with a temporary altar to allow the congregation to spread out in the historic surroundings.
Brother Michael de Klerk said: "Visitors are free to come up the front drive any time and look around, but at present it remains impossible for them to enter the church buildings."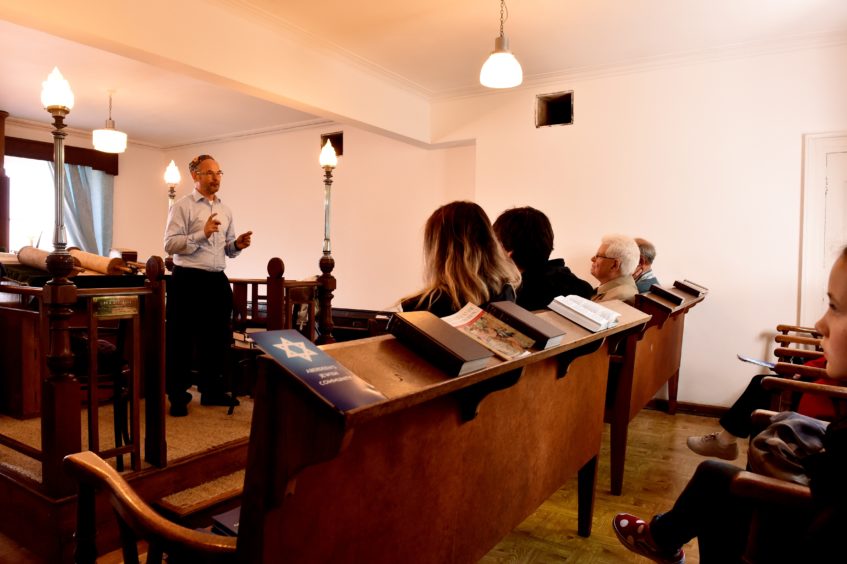 Mark Taylor from Aberdeen Synagogue said the organisation's investments in rental property helped it stave off any major financial difficulties.
While it lost one tenant at the start of the lockdown, a replacement was quickly found.
"We opened for our first service again in August, but it was limited to 10 people because of space constraints," Mr Taylor said.
"In terms of funding we had to have our roof repaired earlier this year so we have been trying to fund that during the lockdown period.
"We don't normally take collections so we haven't suffered that shortfall of cash and some people have been kind enough to give us some donations online.
"In terms of overall running costs, we have been doing OK."
Keep on preaching 
Unable to hold services in person, religious groups throughout Scotland had to find creative ways of leading worship during the lockdown.
Many took to the internet as a first port of call, with ministers filming and editing their own video sermons to distribute to their congregations through social media.
Some used the format to offer the likes of daily reflections and readings for members as well.
With in-person services slowly resuming at places of worship, some are continuing this balance by offering live video streaming for those unable to venture out.
During the lockdown, some took less of a new-fangled approach, with a dial-a-sermon service, allowing people to phone up and participate in worship through a conference call.
And others went even further, like minister Markus Auffermann at Woodside Parish Church, who took to pen and paper to keep his parishioners engaged.
As many in his congregation do not use a computer or mobile phone, every week he would print copies of his Sunday sermon, prayers and intimations and hand-deliver them to 50 homes nearby.
While many places are beginning to reopen, a large number of changes have been made to ensure services can take place safely.
Congregations must maintain appropriate physical distances from one another, while the "projection of voices" – including shouting and singing – has been banned.
In the weeks before the lockdown, St Mary's Cathedral in Aberdeen announced it would no longer supply holy water in its fonts, in line with public health advice.
Worshippers were told they could instead bring a small bottle and collect some for personal use.
The Scottish Catholic Church stopped encouraging shaking hands as part of the "sign of the peace".
Meanwhile, The Church of Scotland urged changes to communion, calling for disposable cups to be used rather than a shared vessel.