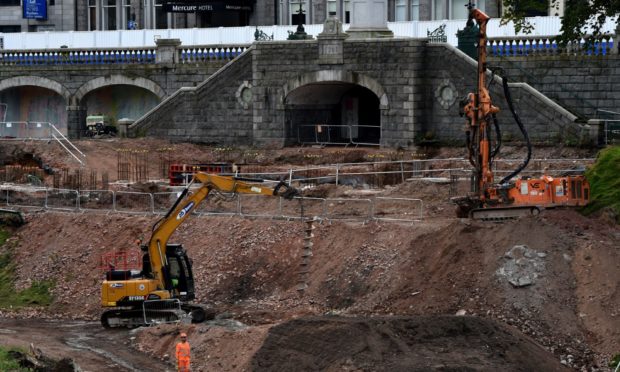 The true cost of coronavirus delays to multi-million-pound building works in Aberdeen is still unknown and bosses cannot say when key projects will be completed.
Councillors will meet next week to hear how the pandemic has affected work on major capital projects, such as the £28 million redevelopment of Union Terrace Gardens and the near £4 million restoration of Provost Skene's House.
Covid-19's impact on efforts to build 2,000 council homes by 2022 and to double the provision of free early learning and childcare will also be laid bare.
But a leading council official has warned "it will be very difficult to predict" how much extra the local authority might be obliged to pay, after construction workers were forced to down tools during the early part of lockdown.
In a brief prepared ahead of a meeting of the capital programme committee, chief capital officer John Wilson admitted: "In simple terms the cost of delivery of existing projects within the capital programme, irrespective where they currently sit within the project life cycle, is going to increase.
"It is accepted that this will be very difficult to predict both in terms of project cost and risk transfer, but an allowance must be made."
His report highlights the looming unknowns still hanging over the local authority's building works, as he admitted "it is difficult to predict when each project will be delivered".
Construction workers were allowed back on-site at the end of May and due to lockdown relaxation are currently able to carry out work where physical distancing can be maintained.
In July, the leaders of the five political groups on the council were told initial assessments of the pandemic premium added to council building projects would total more than £40 million.
But discussions between council officials and contractors on the full financial implications of delays in work are still ongoing.