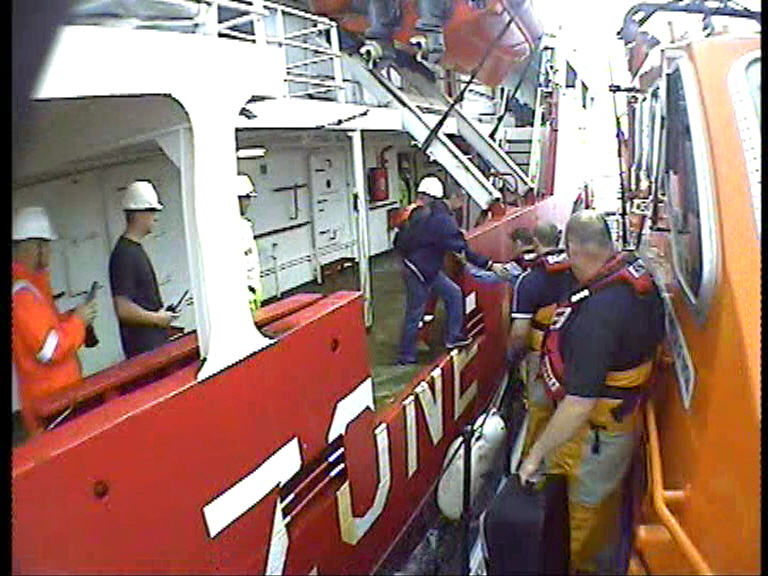 A busy north-east lifeboat team gave the public a behind-the-scenes peek at its lifesaving duties this weekend.
Hundreds flocked to an open day at Fraserburgh's RNLI station on Saturday.
The event, which is the crew's biggest fund-raising event of the year, offered families tours of the station and a chance to meet the volunteers and learn about their heroic operations.
Visitors were also treated to an afternoon of live music, as well as a variety of games and stalls.
The Broch team's counterparts in Peterhead were recovering after a lengthy North Sea mission on Friday.
They were called out at around 10.30am to reports of a sick crewman on the oil support vessel Vos Sentinel, some 60 miles off the Buchan coast.
The Peterhead Tamar class craft Misses Robertson of Kintail arrived at the vessel at around 2pm. The sailor, who is understood to have had an abscess in his mouth, was successfully transferred onto the mercy craft.
He was back in Peterhead by 5.30pm.
A spokesman for the Peterhead crew said yesterday: "Conditions during the shout were a flat calm, with low winds and variable visibility due to banks of fog."
Last month, the Fraserburgh team held a poignant ceremony to remember two former crewmen who lost their lives in a tragedy almost 100 years ago.
Coxswain Andrew Noble and second coxswain Andrew Farquhar died when the town's RNLI vessel capsized while responding to a distress call in April, 1919.
It was the first major tragedy to hit the lifeboat crew which was established at the Broch in 1831.
Wreaths were laid at the port's memorial statue to commemorate the 95th anniversary of the disaster. They were later taken out to sea by the crew and placed on the water.