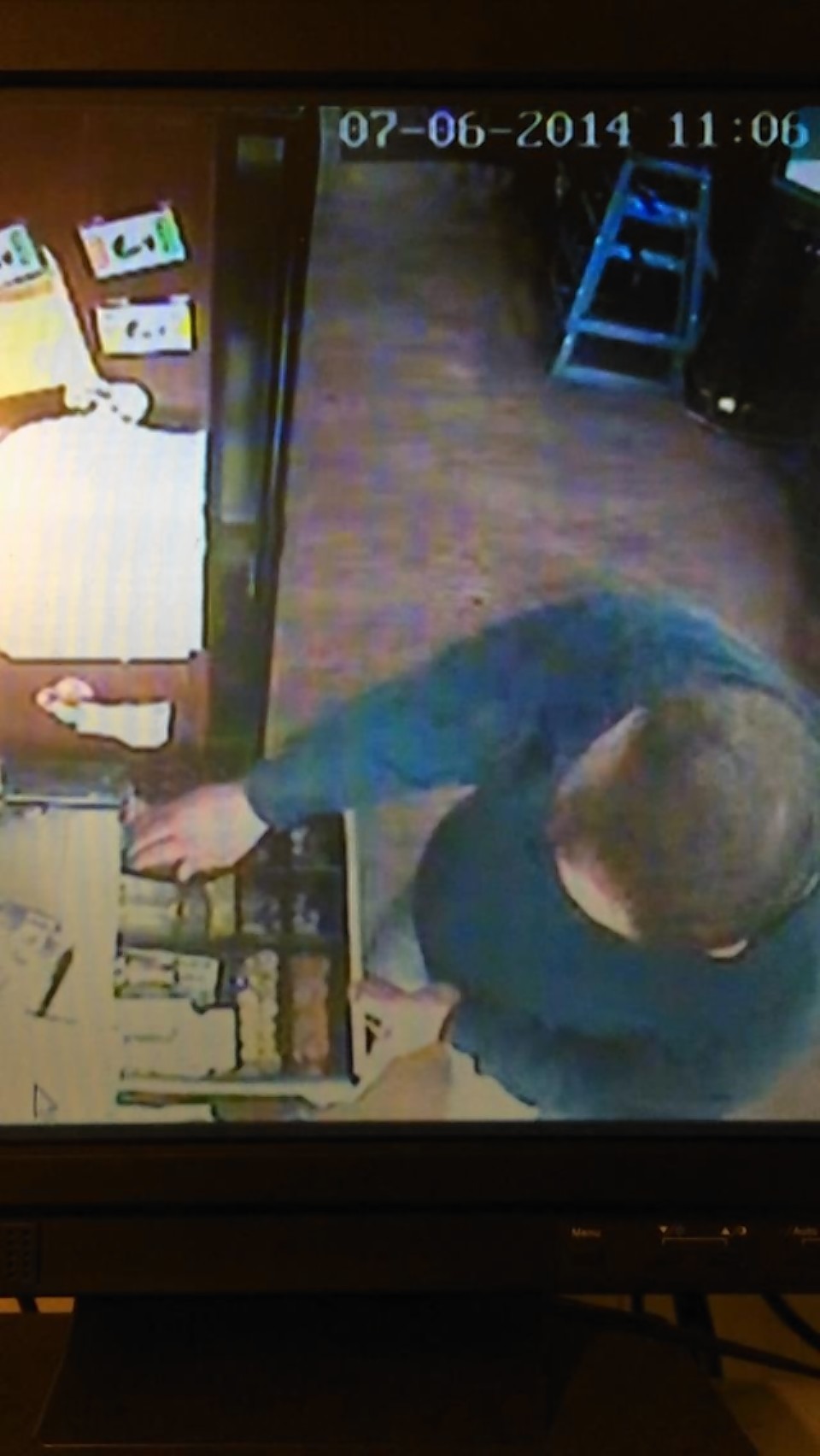 Police are hunting these two suspects following a brazen daylight theft at one of Aberdeen's best loved restaurants.
The pair are alleged to have cleaned out the till at La Lombarda at Castlegate as staff opened up the restaurant at the weekend.
CCTV footage shows one man walking into the eatery – the city's oldest Italian restaurant – while another stands guard outside.
When disturbed by a member of staff, the man inside cooly left the building before fleeing with his partner in crime.
Last night restaurant owner George Wyatt said more than £1,200 was taken.
He is now offering a reward for help to catch the thieves.
Police Scotland last night confirmed officers were investigating the incident and have appealed for any witnesses to come forward.
Mr Wyatt told the Press and Journal: "Had I got to work five minutes earlier, it probably would not have happened.
"It was first thing in the morning, but we had a number of staff in.
"There were chefs in the kitchen and we had a girl putting the tables out at the front.
"When she came back inside, there was a guy standing there. When she asked what he wanted, he just said nothing and walked out.
"I must have come in the kitchen door as they left the front, and when I started cashing up, I realised all the cash had been taken."
Mr Wyatt added: "We have CCTV everywhere and when I looked it up, you could see one guy outside and the other walking in and opening the till drawer.
"He knew exactly what he was doing.
"We have since been contacted by other shop owners who believe they have been targeted by the same guys, who we think were speaking Russian."
La Lombarda opened in 1922 and is reported to be the oldest Italian restaurant in the UK.
The theft – which happened at around 11am on Saturday – is the latest misfortune to hit the business and the Wyatt family.
Last June thieves wrecked a new beer garden, which had been built to attract tourists.
The damage left Mr Wyatt £3,500 out of pocket.
A year earlier, in 2012, more than £1,000 of damage was caused when vandals struck. Diners were eating when a window was smashed.
In 2011, Mr Wyatt, his wife Theresa and their son Michael were involved in a serious car crash on the A90 Dundee to Aberdeen road at Balnabreich in Angus.
An RAC patrolman saved Mrs Wyatt from being strangled to death by her seatbelt.
The couple also endured a terrible year in 2007 when the restaurant was hit by a car and suffered a basement fire.
Anyone with information about the latest incident should contact police on 101 or Crimestoppers on 0800 555111.