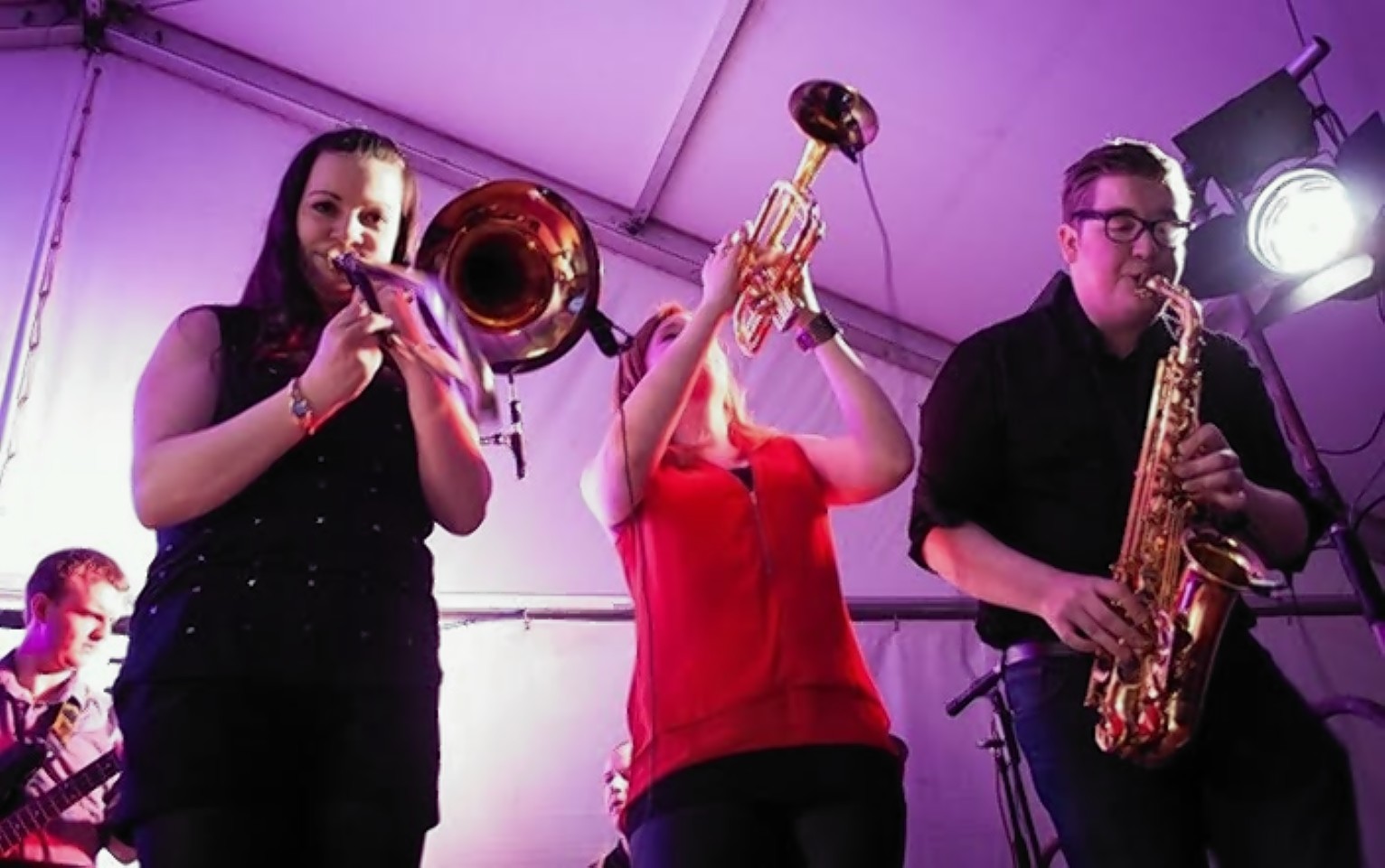 Visitors from across Europe travelled to an Aberdeenshire village at the weekend for an annual festival.
Around 1,500 people descended on Pitmedden for the two-day music event, which also included a celebration of local beers.
The gathering, held at the National Trust for Scotland's Pitmedden Garden, began on Friday with an evening of music from Shetland duo Trig Bag and The Black Isle Rock Orchestra who covered songs by The Killers, Kings of Leon and Lady Gaga.
During the day on Saturday, hundreds of families enjoyed bouncy castles, puppet shows, singing sessions, a magician and games.
Rain on Saturday night failed to dampen the performances of bands including Dallahan and the Silver City Soul Revue, who rounded off the event.
Angie Stemp, director of the charity event, said: "I have been absolutely stunned by the number of people who came along to the festival.
"We hoped it would be a success but this has surpassed all our expectations.
"It was wonderful to see so many people from the community and beyond enjoying themselves in the sun.
"The bands were incredible, the beer festival went down a treat and the queues outside the gourmet burger stall and ice cream van went to show how popular they proved to be."
People from as far afield as Spain attended the festival, along with visitors from Bristol and Edinburgh.
Last month, the Pitmedden Music Festival was awarded charity status and the gathering also received a £4,000 funding boost from the National Lottery's Awards for All scheme.
The Udny Community Trust, Aberdeenshire Council and local businesses also donated money towards the running costs of the festival.
The exact amount raised had not been announced last night, but organisers expect to have made thousands of pounds, which will go towards hosting more events for the community.
Mrs Stemp added: "Most of all I was bowled over by the extent to which the whole community pulled together to help out.
"It has been fantastic.
"From the smallest jobs to those that have required months of work, the community pulled out all the stops to make the festival happen and everyone should be very proud of themselves."