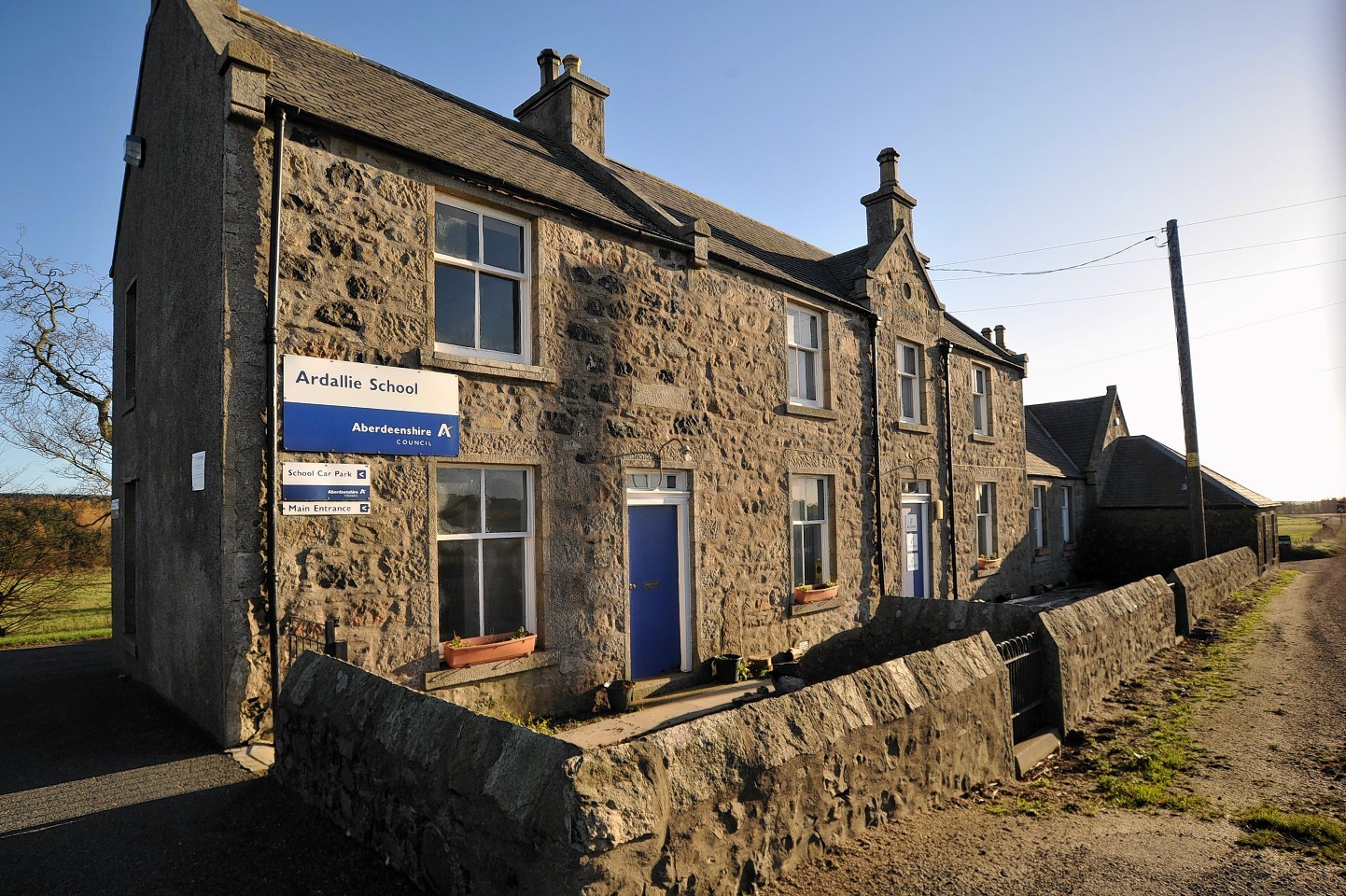 An Aberdeenshire primary school that has no pupils on its roll looks likely to close.
A consultation on plans to shut Ardallie School was launched last year after the school's remaining two pupils moved left at the end of 2012.
The building has lain empty ever since and no new families are expected to enrol their children.
Councillors are being asked to formally approve the decision at a meeting of the local authority's policy and resources meeting this week.
Feedback from the Buchan and Formartine area committees as well as the education, learning and leisure committee has been considered and it is proposed that the Ardallie catchment area would be rezoned to Arnage and Hatton schools.
The A952 road, which connects Mintlaw to the A90 between Peterhead and Aberdeen would be used as the dividing line with pupils who live west of the route zoned to Arnage School and families to the east zoned for Hatton.
The majority of those who took part in the consultation were supportive of the proposals to close the school.
Ardallie Women's Rural Institute (WRI) are the only group who currently use the building, but two alternative venues have been found for their meetings.
Officers estimate that keeping the school open would cost in the region of £10,000 a year. The closure would take effect from July 4.
Vice-chairman of the education, learning and leisure committee, Ron McKail, said: "We have gone through the process and this is the last stage.
"The building has not been used and we would have to spend money servicing it.
"If councillors vote for the recommendations it will then be up to the secretary of state who will be very interested in the consultation.
"It was extensive and involved area committees and the education, learning and leisure committee.
"We have 151 primary schools in Aberdeenshire and so the question is do we really need 151 or can we do the same with less?"