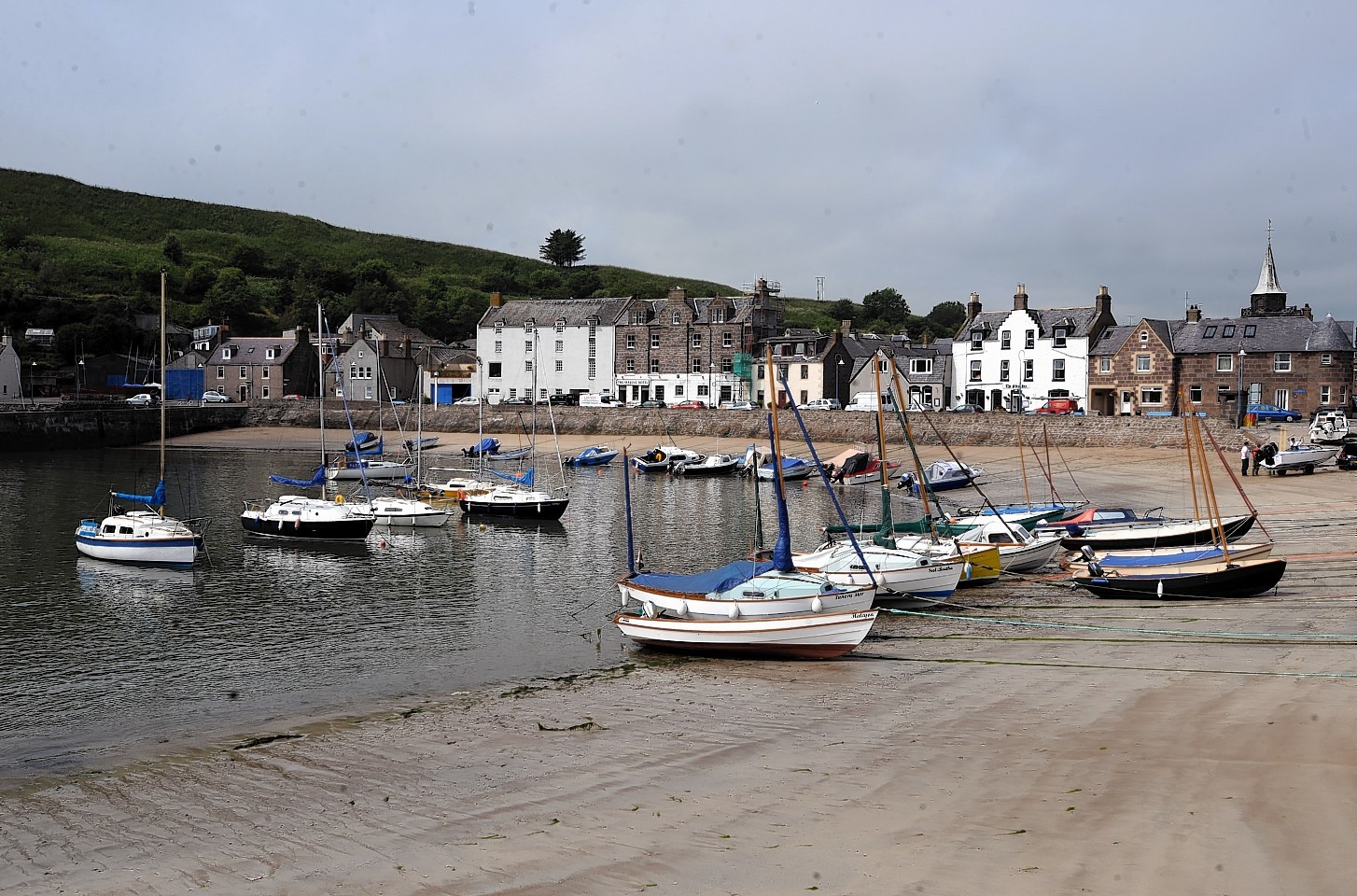 An Aberdeenshire town could be missing out on up to £600,000 a year due to the partial closure of a coastal road.
The Bervie Braes route to the west of Stonehaven harbour is only open to one-way traffic from April to October and locals fear it is deterring tourists from coming into the town.
The road was closed in 2009 after a landslide and reopened in 2013 after £3.3million stabilisation works on the upper slopes were completed.
Council officers estimate that year-round opening could generate an extra £30,000 to £600,000 a year for the local economy but have recommended the seasonal arrangements should continue.
The Stonehaven Town Partnership (STP) disputes the figures and claims the amount of lost revenue is closer to the £9million stated in an independent report commissioned earlier this year.
Chairman of the STP Douglas Samways said: "I think the council have underplayed this, reckon the amount is significantly more than £600,000.
"The road takes you right into the centre of the town and if you shut it off the people are going to head off somewhere else."
Frank Budd, chairman of the Stonehaven Tourism group, agreed.
"With the road shut, people coming from Aberdeen might wander onto the A92, visit Dunnottar Castle and never come into the town," he said.
"But if you come down the Bervie Braes , it is so beautiful you have to go into Stonehaven.
"Businesses are definitely losing out and I see no reason why it cannot be opened because there is no greater danger of landslips than in years gone by."
Aberdeenshire Council estimates the cost of further stabilisation work to allow the road to fully reopen would amount to £3.5million.
In a report, to be discussed by councillors at a meeting of the policy and resources committee later this week, the authority's director of infrastructure services Stephen Archer says finding the money to foot the bill would be "a particular challenge."
Councillors will be asked to agree to keep the existing opening times in place unless a gate is installed, which could allow the road to remain open longer each year.
Stonehaven councillor Graeme Clark suggested weather warnings could be used to predict when or if the road should close.
"The people of Stonehaven have been through a lot with the flooding and there is a lot of support for this in the town," he added.