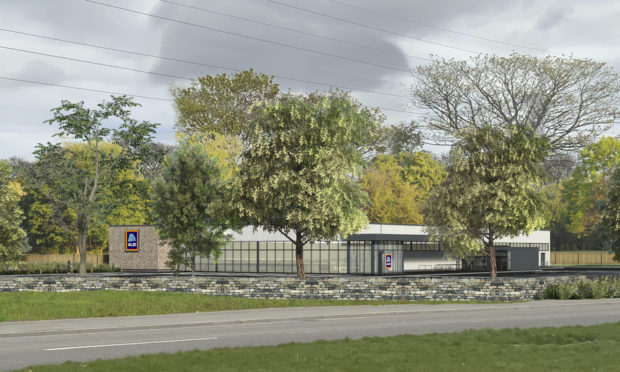 Councillors have been advised to approve plans for a new supermarket in an Aberdeen surburb despite complaints from locals it is "not the sort of area" for it.
Officials have recommended granting Aldi conditional approval for a store in Countesswells Road, opposite Robert Gordon's College playing fields.
Planners have backed the proposal in the hope the store would reduce the number of people travelling elsewhere for a food shop.
They hope there could be a fall in car use as a result, making way for those walking and cycling to their local shop.
Councillors will vote on the planning application next week.
It comes after nearly 150 people wrote to the local authority to give their view, with 87 in support and 58 objectors.
Opponents argued that the store could lower house prices, with one man stating: "A highly sought-after residential area with an AB15 postcode is not the sort of area where we would want an Aldi."
Last night the company's property director for Scotland, Philip Johnston, said: "Aberdeen remains a key area of growth for Aldi and, if approved, the new food store would not only create 35 in-store local jobs, but Aldi are committed to supporting the local supply chain as well as using local trades during its construction.
"In addition, the modern food store would improve and complement the range and quality of shopping provision locally."