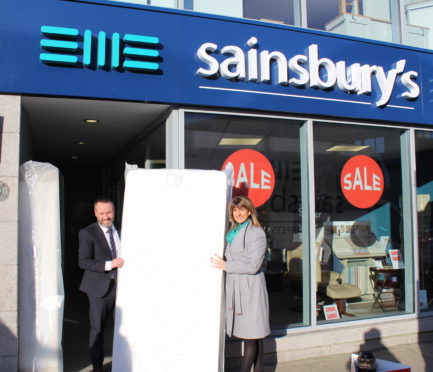 A North-east children's charity is aiming to buy at least 50 new beds for some of the region's most vulnerable children.
AberNecessities has already provided 130 children with beds who previously did not have a suitable place to sleep but demand has risen since lockdown, with 45 of those handed out in the last two months.
The charity hopes its "no child should go without sweet dreams" campaign can help it meet  a 900% increase in applications during recent months.
AberNecessities co-founder, Michelle Herd, said: "When a child does not get a good night's sleep, they can find concentrating at school more difficult which in turn hinders their learning."
Referrals from health care professionals are asking for bed and mattress donations for children sleeping on broken beds, sharing with parents or siblings, or simply sleeping on the floor.
Sainsbury's Furniture Store, in the city's Holburn Street, is leading the way offering children's beds and mattresses at cost price and supplying a free delivery and set-up service.
Mrs Herd added: "We're incredibly grateful to Philip Sainsbury and everyone at Sainsbury's Furniture for the incredible level of support they've given us. We can't thank them enough for their help and we appreciate it immensely."
Just £165 can provide a child with a quality bed, mattress and bedding, and £60 can provide bundles offerings nightclothes, a book and teddy bear.
To donate visit: https://www.justgiving.com/campaign/sweetdreams