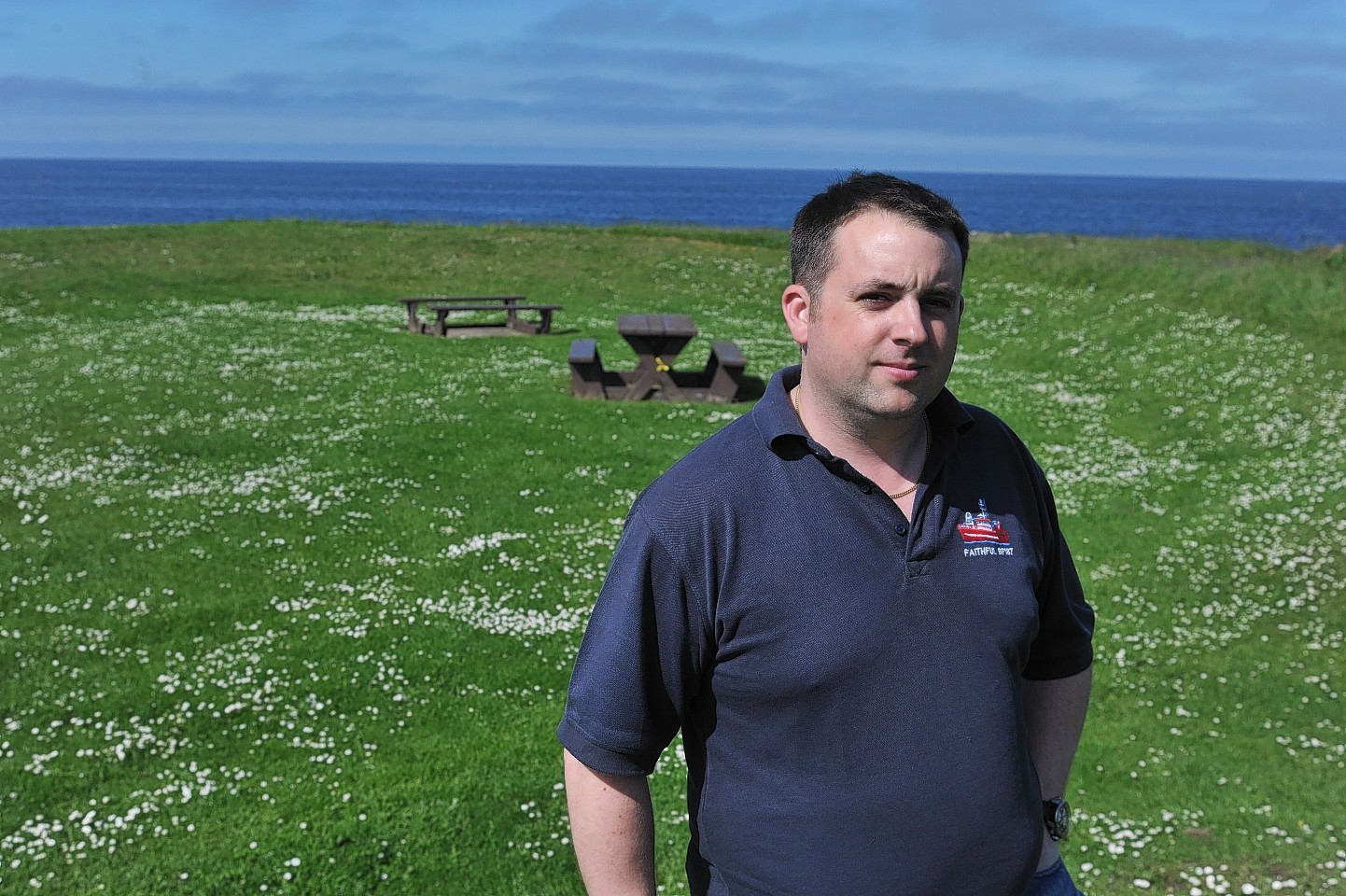 A north-east community has launched an ambitious drive to create a lasting tribute to all those who have lost their lives at sea.
Villagers in Whitehills have set up the Fishermen and Seafarers Memorial Fund with the aim of commissioning a large granite sculpture to overlook the Banffshire coastline.
The artwork, which would be installed on a hill near Whitehill's compass rose feature, would commemorate men and women from across the region.
Action group chairman, Billy Milne, said: "This is will be a place where anyone who has lost a loved one at sea can visit. It's not just for one person or for the village, it's really for the whole area."
He said: "Rather than having names of people who have died at sea engraved on it, it will be left open so anyone can use it as a place or remembrance and reflection."
The campaign has already won support from several local groups, including the Whitehills and District Community Council, the Whitehills Playing Fields Association and the local harbour commissioners.
Mr Milne said: "A memorial specialist has been assigned to the project and what we need now is any interested parties to help provide funding."
He said it was too early to say how much the structure would cost to design, build and instal.
It is hoped the memorial will stand about 8ft tall and feature a black granite insert with a maritime design.
The group has set up an account to receive donations at the RBS branch in Banff's High Street.
If successful, the memorial would be built on land beside the Blackpots playing field, near the compass feature which was created, designed and funded by the community more than a decade ago.
The compass was one of a series of resident-led projects at the time, including the creation of a £260,000 marina and a coastal pathway to Banff.
Anyone who wants to get involved with the memorial project can contact Mr Milne on 07887620211.