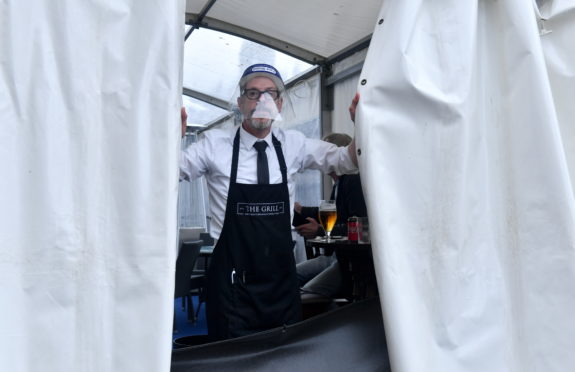 A potential curfew on hospitality premises – just as the furlough scheme winds down – would be a "perfect storm" the trade said on the eve of an emergency meeting that could make or break it.
Aberdeen Hospitality Together spokesman Stuart McPhee is concerned many north-east firms would find it "very difficult to weather" new restrictions expected to be announced today or on Wednesday.
It comes as Aberdeenshire hotelier Sheila Howarth has revealed she almost wishes the government would close down the hospitality trade in the coming days, fearing the worst from a dire-looking winter.
Yesterday First Minister Nicola Sturgeon said all options – including the complete closure of hospitality businesses – will "always be under consideration" as the government looks to curb the recent resurgence of coronavirus.
The hospitality sector will be one ministers and government officials will be "looking carefully" at, she confirmed.
Prime Minister Boris Johnson has confirmed a Cobra emergency committee meeting will be held today, ahead of his expected address on new restrictions that could be imposed.
Many are suggesting a curfew will be put in place to limit opening hours for pubs, cafes and restaurants but despite a weekend of ministers and health officials talking through the options, nothing has been clearly set out yet.
Ms Sturgeon has confirmed she will look to address Holyrood on how lockdown might be tightened up in the coming days.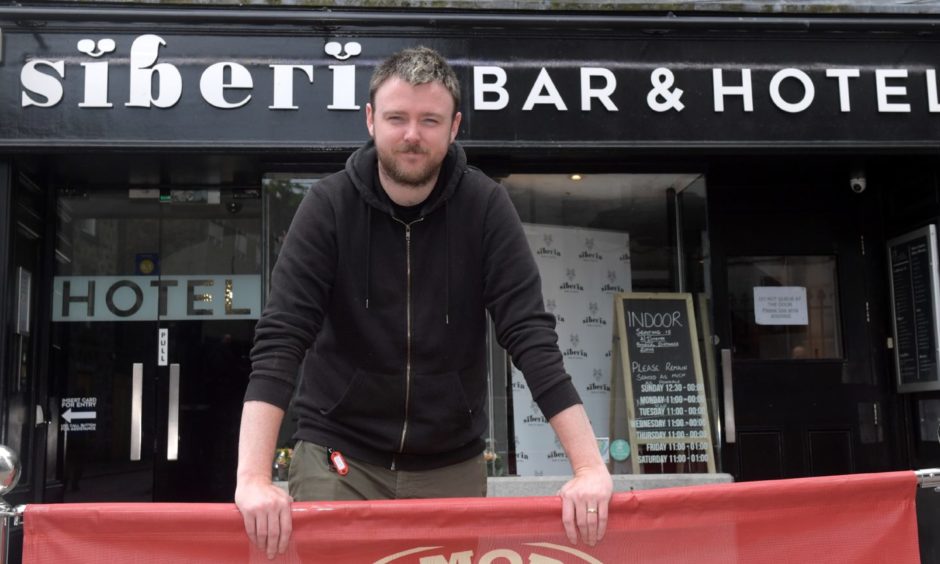 Last night Mr McPhee, the director of Belmont Street bar and hotel Siberia, told The Press and Journal: "It's an anxious wait at the moment but we have to default to carrying on trading as we are at present.
"I watched the latest briefing very closely as personally I was anticipating more from it, as it seemed pre-empted on Friday that decisions would be made over the weekend and we'd have a conclusion – not that it would be a moveable feast.
"For my own business, if it were a 9pm curfew, we would lose 41% of weekly turnover and if it is 10pm, there's a potential for 25% to be wiped out week-to-week.
"We would welcome any support as against the backdrop of furlough being wound-up it really is a perfect storm heading our way that is going to very difficult for many to weather."
Mr McPhee advocates a hospitality-specific extension of the UK's job retention scheme, which is due to end next month, and a longer-term extension of the VAT reduction introduced to help the trade through the pandemic.
The first minister has urged all four UK nations to introduce the same restrictions to fight the spread of the virus, but made it clear she would be willing to act unilaterally if need be.
Ms Sturgeon said: "I need to be absolutely straight with people across Scotland, additional restrictions will almost certainly be put in place in Scotland over the next couple of days.
"Hopefully this will be with four nations alignment, but if necessary it will have to happen without that."
A united approach would also make it more likely for the UK Treasury to offer financial support to firms affected, if the UK government were steering the ship.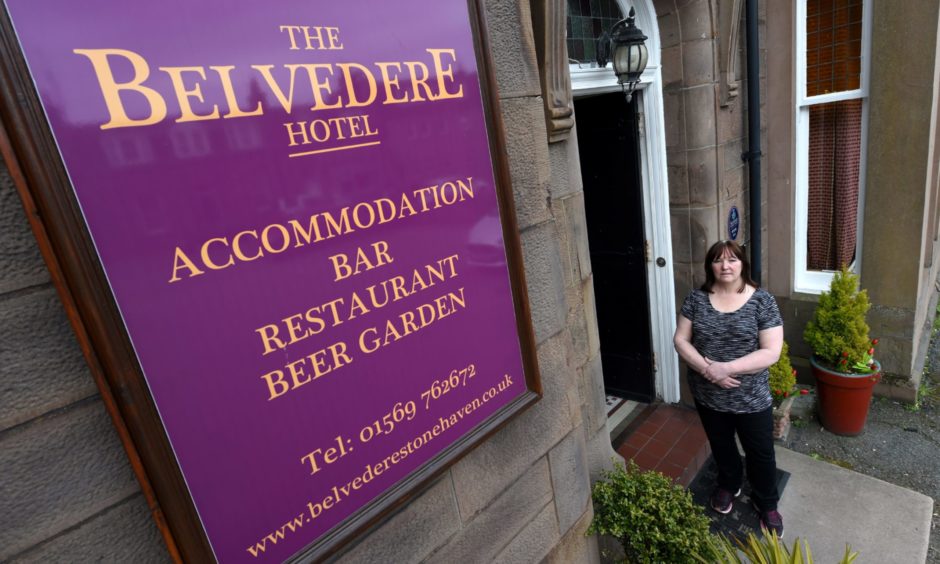 For Stonehaven hotelier Sheila Howarth, the prospect of many more months of disrupted trade means she fears her Belvedere Hotel "could easily go under".
"It remains to be seen if we can survive the winter as it's going to continue to be dire," she said.
"In some ways I wish they would shut us down. It would save business dwindling down, having to employ our staff less and less, while living in hope of more people coming in.
"Shut us down for six months and we'd have a fighting chance to build the business up again."
Such a step would require more action from government, after Scottish ministers signed off on more than £2.3 billion worth of business support during the initial lockdown.
Another £1 million was issued to Aberdeen Council during last month's local lockdown to aid affected businesses, including all bars, restaurants and cafes, which were ordered to close.