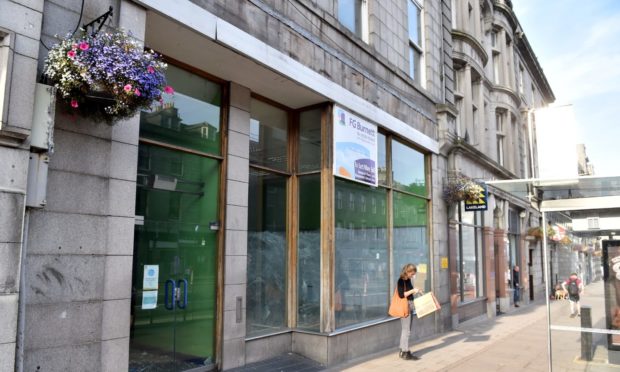 The empty upper floors of a C-listed granite building on Aberdeen's main thoroughfare are to be converted into flats.
City council officers have signed-off on proposals for 156 Union Street, which include replacing the existing roof to add an extra storey at the rear of the building.
Developer First Flat wants to build seven flats – a mix of two and three bedrooms – with the hope of attracting couples and families back to the high street.
In 2016, conservation charity Save Britain's Heritage declared the building "vulnerable" in its audit of the UK's historic properties, along with the likes of Aberdeen's Westburn House.
The 1800s block, between South Silver Street and Diamond Street, will retain the retail unit on the ground floor – formerly a Scottish Hydro Electric showroom and currently vacant.
The granite frontage will remain unchanged, but a balcony will be built on the fourth floor as part of work to replace the roof.
Blueprints show the building sits between two taller neighbours, occupied by Lakeland and Cafe Nero.
In a design document, Cumming And Co Architects said: "This project sets out our client's vision to bring back into use the upper floors of this long established granite building on the city's major street and use them for residential use.
"This meets the councils own policy of regenerating this beautiful street and re-populating the city centre, which in itself helps with the carbon footprint, while providing two and three bedroom spacious apartments in the city centre to allow couples and families to enjoy city centre living."