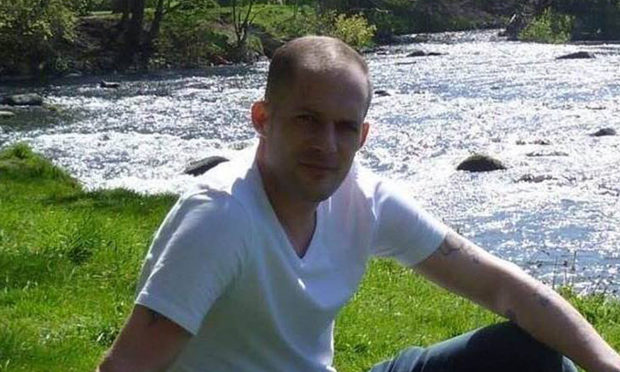 A grieving mother claims she has "nowhere left to turn" in her fight for justice after Aberdeen City Council was cleared of failing her dead son as a vulnerable person.
Michael Stewart's body was left lying in his flat in temporary accommodation in Torry for several weeks before he was found.
Council staff had padlocked the father-of-one's front door after finding it unlocked in late January 2019, without checking the property.
It wasn't until police were called to the property in Balnagask Avenue in March, after concern was raised for the 32-year-old's welfare, that his body was found inside.
The local authority admitted the flat should have been checked before being padlocked and introduced new staff guidance to ensure similar never happens in the future.
A Scottish Public Services Ombudsman (SPSO) investigation found council bosses "acknowledged there had been failings and apologised" and said they had responded "reasonably" to a complaint from Mr Stewart's mother, Jane Grant.
There will be no investigation into the local authority's handling of the complaint or the support provided to Mr Stewart before his death.
Ms Grant, who claims she has developed a heart condition during her 18-month fight for answers, said it was "amazing" no fault was found.
She told The P&J: "The SPSO kept asking me what I expect to get from this process – I told them I want justice, it can't be swept under the rug.
"The council has updated its policy but it should have been in place before.
"I don't feel the council ever dealt with how my son was treated and how it came about, the focus was on the complaint in case I was heading in to claim money."
Ms Grant also complained about a lack of support for Mr Stewart, who she said had raised suicidal thoughts and was battling addiction in the three years before his death.
Independent expert advice sought by the ombudsman ruled the council had acted "reasonably" as Mr Stewart had previously shown the capacity to seek help for his problems – and therefore was not deemed "at risk" by law.
Records showed he had refused voluntary support offered in 2017 and did not appear to be seeking help when he spoke with social workers in late 2018.
Furthermore the council said Mr Stewart asked to be housed in Torry to be near family who could provide support – but Ms Grant claims her son's issues weren't "taken seriously enough".
SPSO complaints reviewer Rachel McColgan, said: "The council took learning from the complaint, ensuring a similar situation was unlikely to recur.
"I recognise that you would have wished for the updated policy to have been in place prior to what happened with your son.
"Sometimes it is only when things go wrong that an issue is identified, which is what appears to have happened in this case.
"I recognise that at the heart of your complaint is the loss of your son and I am very
sorry you have had such a difficult time.
"Please know that by not taking your complaint forward I am in no way trying to minimise the impact of your loss, or to excuse the fact that your son went undiscovered."
Ms Grant also hit out at the telephone apology she received from the council and steps taken to appease the grieving family.
"The cherry on the cake is they have dedicated a forget-me-not flower in Aberdeen Art Gallery to him – that's for people who fought and died at war," she said.
"He wasn't in the war, he was left dead for eight weeks in a council flat.
"It doesn't justify the fact he was failed, the pain of this doesn't go away.
"You can't just stick up a metal flower and say they've remembered him, the council needs to step up how they treat people."
An Aberdeen City Council spokeswoman said: "We note the SPSO findings."