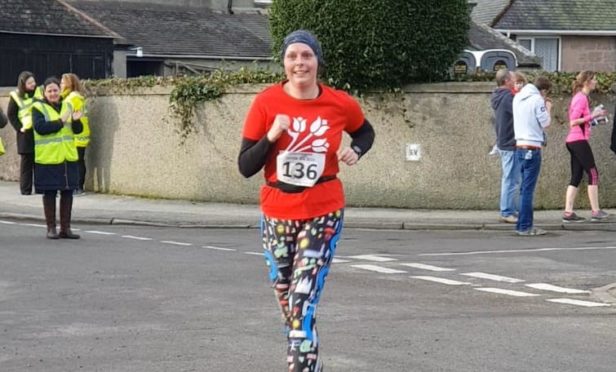 A Stonehaven nurse is gearing up to join thousands of runners taking part in the first virtual London Marathon.
Debbie Foreman will clock up the 26.1miles by running between her hometown and Aberdeen to raise cash for Friends of Anchor.
The charity supports cancer patients across the north-east and funds research and equipment.
From her own work as a nurse at an Aberdeen doctors' surgery, Ms Foreman knows only too well how important the charity's work is to many and is keen to do her bit to support the cause – even if coronavirus means she will miss out on the experience of completing the famous London route.
Participants are instead being asked to run, jog or walk the distance on October 4 within 23 hours, 59 minutes and 59 seconds.
The 36-year-old was inspired to sign up after watching her friend complete the challenge last year.
She said: "I am delighted to be running the virtual marathon for Friends of Anchor.
"I have seen how much Friends of Anchor has helped my patients and it is so lovely to see them do what they do.
"What is brilliant about this charity is that all donations go directly to providing the best possible treatment, care and support to patients, so I look forward to raising money and awareness."
Around 45,000 runners will take part in the virtual event.
Jo Barnett, executive director at VirginMoneyGiving, added: "Despite the ever-changing environment, it's hugely uplifting to see thousands of fundraisers, like Debbie, going all out for causes that are important to them.
"UK charities are really struggling with the loss of revenue as a result of Covid-19, so it's more important than ever to show our support and dig deep, if we can."