The Aberdeen City Council leaders have been given a very public dressing down by First Minister Nicola Sturgeon over calls for official advice on Glasgow's coronavirus outbreak to be shared.
Councillors Douglas Lumsden and Jenny Laing are pushing the government to publish a report from the Greater Glasgow And Clyde (GGC) incident management team (IMT), after the Central Belt was spared a local lockdown unlike the Granite City.
In an open letter to Ms Sturgeon, the pair claimed the refusal to do so would confirm suspicions of a political element to decision-making in the pandemic response.
At her daily press briefing, the first minister said the suggestion was "patent nonsense" and "frankly ridiculous".
She told The P&J: "At the heart of the letter from the co-leaders of Aberdeen City Council is the notion that I have deliberately penalised Aberdeen in the restrictions we put on to try to bring the pub-based cluster under control some weeks ago.
"And, that we should have done the same for Glasgow.
"In actual fact, as I have stood up here and explained many, many times we took action in both cities we thought were appropriate to the nature of the outbreak.
"I suppose I just have to accept if – for political reasons – there are people like the co-leaders of Aberdeen who want to believe that in handling this epidemic I am making judgements based on whether I have a view on a particular city over another city.
"There is not much I can do about that.
"And actually, let's all just concentrate on working together to deal with this outbreak instead of penning frankly ridiculous letters that I think probably say more about the authors than they do about me."
Last month, Aberdeen was put back on lockdown after a cluster of cases was traced through pubs and nightspots.
Hospitality businesses were forced to close with only hours of notice, while visitors were banned from entering the homes of friends and family, as well as hospitals.
A five-mile travel limit was put in place on residents in the area for all non-essential journeys too.
But despite an outbreak in the wider Glasgow area, tied to gatherings at people's homes, no such limits have been put in place.
Since its spread a Scotland-wide 10pm hospitality curfew has been enforced and citizens have once again been banned from gathering with other households inside – something first enforced in the affected areas around Glasgow.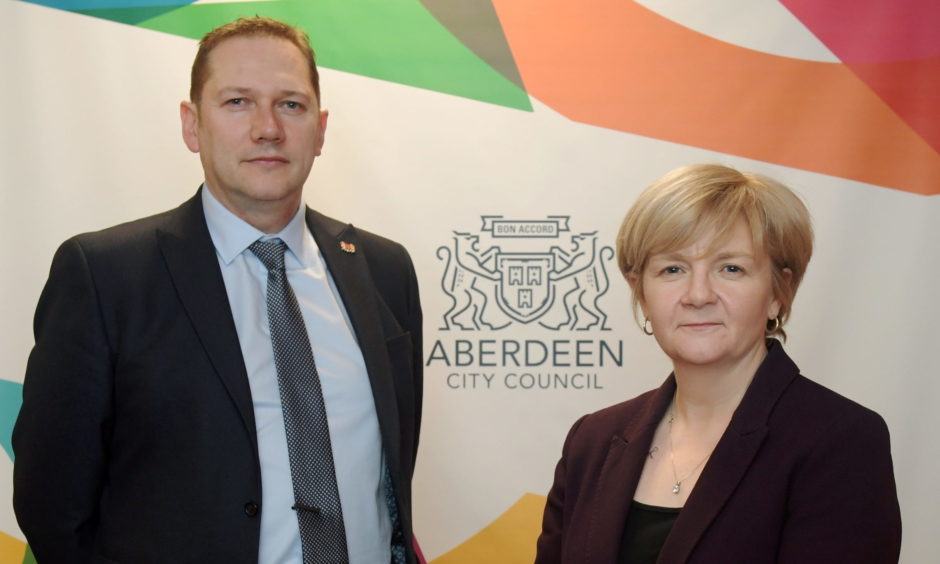 Aberdeen Council co-leaders Jenny Laing and Douglas Lumsden wrote to the first minister, telling her it is "impossible" for them to support the nationwide measures impacting the city without sight of the advice.
Ms Sturgeon said it was for the IMT to decide when its report would be published.
The joint heads of the Conservative, Labour and independent of the city administration wrote they were "disappointed" not to be consulted on measures affecting Aberdeen, adding: "Your failure to lockdown Glasgow similar to locking down Aberdeen has led to a huge spike of infections that could have been dealt with if you had imposed statutory restrictions on Glasgow.
"We would be grateful if you would share the GGC IMT report and recommendations with us in order that we can reassure citizens in Aberdeen the decision was indeed taken on medical advice as opposed to politics as many citizens now believe."
Mrs Laing later said: "The first minister's failure to consult or provide information to the council as to why her approach to Aberdeen was different from Glasgow is unacceptable.
"We believe Ms Sturgeon should have adopted a regional approach to deal with the outbreak in Glasgow, which would have minimised the impact on Aberdeen, but she chose to adopted a blanket position which appears to have been based on political motives rather than clinical evidence and now the whole of Scotland is paying the price."