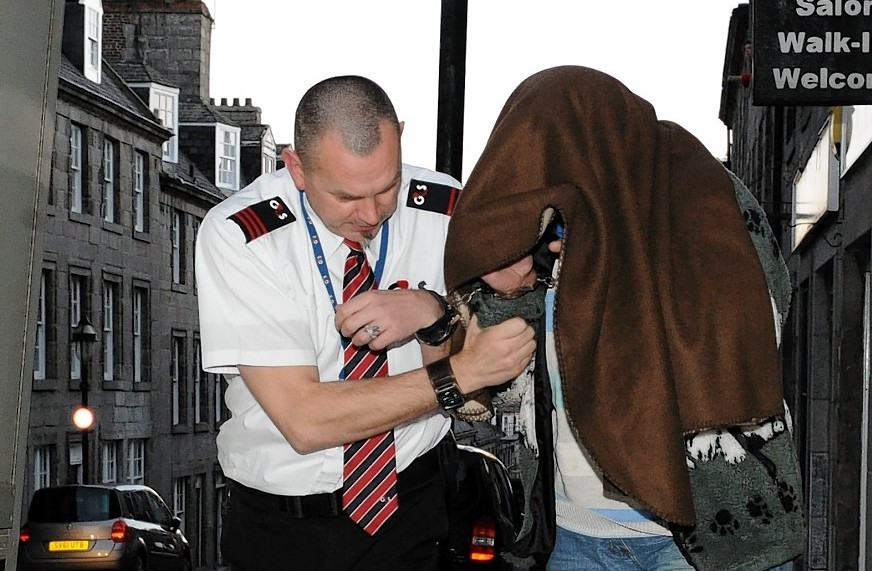 A Deeside farmer jailed for a £650,000 tax fraud will find out next week if her herd of cattle is to be destroyed.
Ella Thom was locked up for 27 months last December, after admitting she had defrauded HM Revenue and Customs out of nearly £658,000 over more than six years.
Aberdeenshire Council's animal welfare officers stepped in to care for the animals, and last month the authority was granted a court order allowing them to sell 48 of the herd to recoup their costs.
However, the remaining 100 are unable to be sold as they do not have the proper registration paperwork or passports, meaning they cannot be moved or entered into the food chain.
Yesterday, the council returned to court seeking permission to destroy the animals, which have no commercial value.
The court heard the authority is spending about £2,000 a week on feed for the beasts, which are still on the land Thom rented at the Learney Estate, near Torphins.
Council solicitor Robin Taylor said: "They are surviving by virtue of the council paying for them. The council cannot, and should not, have to do that."
However, Sheriff Andrew Brown was reluctant to issue the order after hearing from vet Robert Temple that the health of the animals had improved since the council stepped in.
Mr Temple told Aberdeen Sheriff Court: "We've been monitoring the welfare of the animals at the premises. They are doing well.
"That's under the care of Aberdeenshire Council. They are being fed well and there are competent staff monitoring their health and wellbeing."
The court heard Thom – who is due to be released from prison next month – has asked two friends to look after the herd in her absence in a bid to save them.
Sheriff Brown said he appreciated it was a "burden" on the local authority to continue paying for the beasts, but continued the case for a week to allow Thom's representatives to explain to him how they plan to care for them.
He warned Thom, who represented herself yesterday, that he was making "no promises" about the future of the animals, and said if he and animal welfare officers were not satisfied by the proposals, the order was likely to be granted – no matter his "reluctance and hesitancy".
He added: "I would be loathe to see good and healthy animals destroyed, but the approach by the council cannot go on forever."