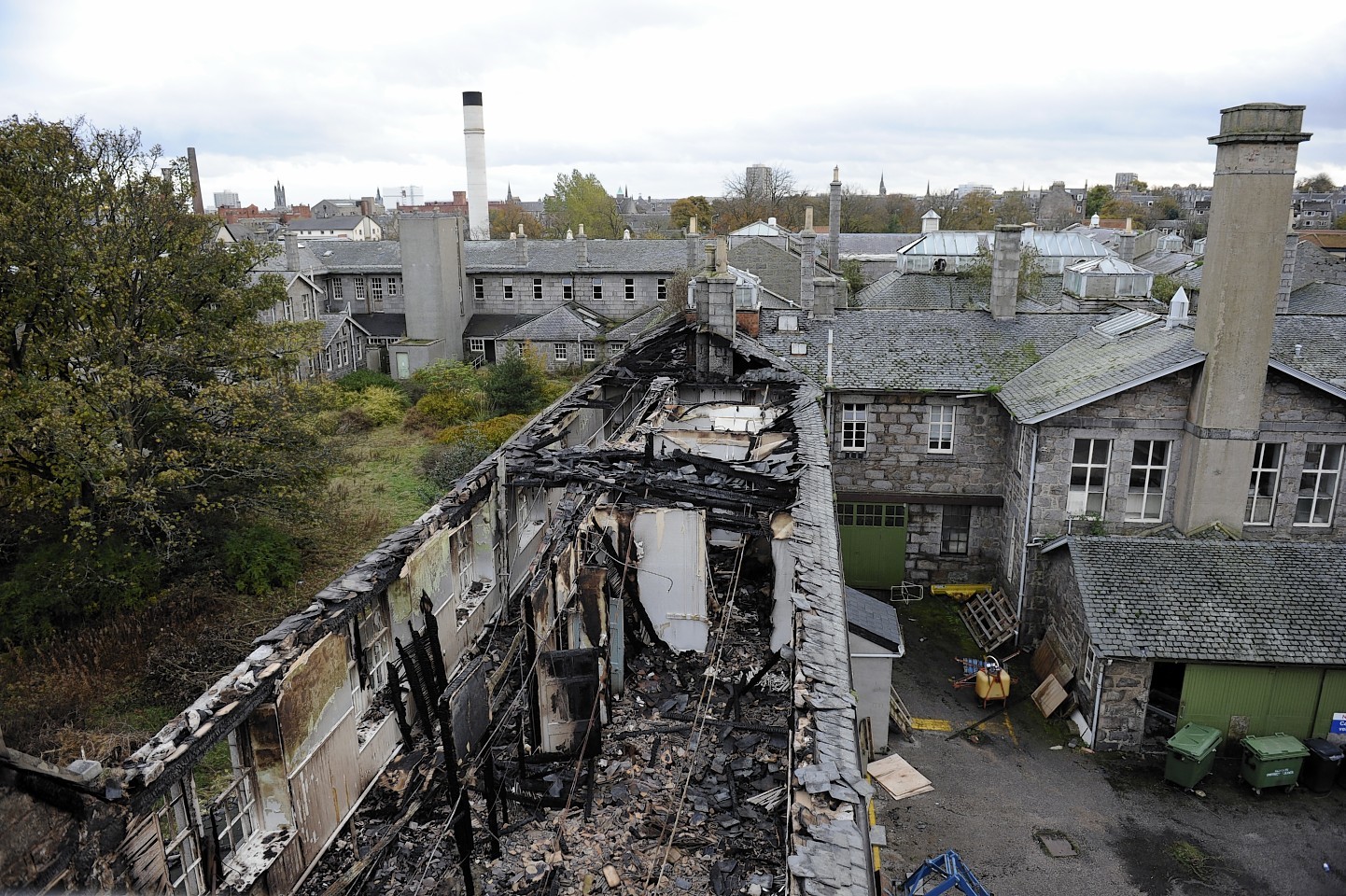 Plans for a 300-house development on the derelict site of the former Royal Cornhill Hospital in Aberdeen are back on the table.
The joint proposals from NHS Grampian, Stewart Milne Homes and Barratt North Scotland were rejected by officials before they even reached the city council's planning committee in September last year.
However the application will now be considered by councillors at a meeting next Thursday.
The Press and Journal understands backers of the scheme will give a briefing to elected members in advance.
Under the original proposals, several of the buildings would have had to be demolished to make way for 144 houses and 132 flats, while another property on the 13-acre site would have been converted into 24 flats.
Vehicle access was planned off Berryden Road, opposite the entrance to Berryden Retail Park.
Planning officials at the local authority are understood to have voiced concerns about the loss of granite in what is part of the Rosemount and Westburn conservation area.
Stewart Milne Homes North managing director John Low said when the plans were rejected that discussions on revising the application to "fit with the council's requirements and aspirations for the site" would have to take place.
Rosemount and Mile End Community Council had objected to the application, raising concerns about increased traffic and over-development of the area.
It is not clear to what extent the plans have been amended.
Many of the buildings at the former hospital were destroyed by a fire which broke out on Guy Fawkes night last year.
More than 70 firefighters tackled the blaze, which was later found to have been started deliberately.
Much of the original Victorian building was left a burnt-out shell, with the roof partially collapsed.
A separate bid to redevelop another part of the site was lodged by Cala Homes (North) last month.
The house-builder wants to construct 46 flats in three blocks at May Baird Avenue.
The proposal is for the old Ross Clinic and Gardeners Cottage section of the site.
The council's planning development management committee meets on Thursday, June 19.